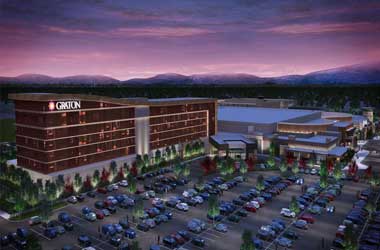 Californian casino Graton Resort & Casino inaugurated this week a key addition to its facilities, a 200-room hotel that will significantly raise its profile in the region.
The $175 million expansion project will make the casino the first in the region to have an attached hotel.
The Graton casino is one of the closest casinos situated to the affluent Bay Area and is owned by the Federated Indians of Graton Rancheria and operated by Las Vegas based Station Casinos.
KOFY TV 20 – Cable 713
According to Greg Sarris, tribal chairman of the Graton Rancheria tribe, the expansion could play a major role in helping the tribe repay the debt tied to the casino. He hopes that it will help in generating more funds for welfare and development activities.
Apart from luxurious rooms starting at $300, the new hotel offers a wide range of facilities such as conference rooms; event space spread over 20,000 square feet, a swimming pool, spa and a fitness centre. Sarris pointed out that earlier the casino had to shuttle its guests to hotels in other areas like Rohnert Park or San Francisco but with this latest addition the Graton casino has now been turned into a complete destination for visitors.
The expansion makes the facility one of the largest casino resorts in northern California and is likely to boost the casino's revenues significantly. Alan Meister, an economist with Nathan Associates, a consultancy firm noted that typically hotel expansions add new non-gaming revenue streams to casinos, which increases gaming revenue as well.Such expansions are also likely to result in attracting visitors from further off areas according to Meister.
Joe Hasson, the vice president and general manager of the Graton resort said that he hoped the new hotel would attract visitors from all over the state and expected people to visit from areas such as the Monterey Peninsula, the South Bay and eastern California. Hasson expects the facility to have an occupancy rate in the range of 80 percent.
In a statement, Joe Hasson said
It fundamentally expands the region for us, and I think that's largely who our guests in the hotel will be. That's not to the exclusion of someone who lives in Nebraska, or someone who lives in Georgia or someone who lives in Vermont — we're certainly happy to have them. But truth be told, we will become, as I like to describe it, an ultra-regional destination