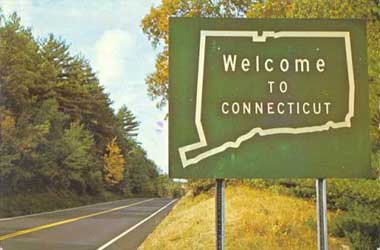 Connecticut legislators have given the go-ahead to a bill that is likely to pave the way for a third tribal casino to be developed in the state.
The bill will enable the Mashantucket Pequot and Mohegan tribes to jointly develop a satellite casino in East Windsor in order to compete against the $950 million MGM Springfield casino being built in neighboring Massachusetts.
The House of Representatives voted overwhelmingly in favor of the bill 103-4. A companion bill contains additional gambling-related provisions was also passed by a vote of 77-72. The second bill which has been called as the sweetener bill by some legislators allows Sportech Venues to receive an additional eight off-track betting licenses. It also includes an entertainment sharing agreement between the tribes and entertainment arenas having over 5,000 seats across Connecticut for holding events and sharing revenue.
Another provision included in the bill legalizes mixed martial arts matches in non-tribal lands. The bill also asks the state Department of Consumer Protection to develop a framework for sports betting in the event that the federal government approves it. With both the bills clearing the legislative houses, they will now head to Gov. Dannel Malloy for approval. The Governor has confirmed his support for the tribal proposal in the past.
The bill's eleventh hour clearance has come after a great deal of debate with some legislators and companies who had criticized the failure to hold a competitive licensing process. The state Attorney General had issued a warning saying that permitting the tribes to build another casino on non-reservation land is likely to violate the existing gaming compact, and jeopardize the state's current revenue from slot machines.
There is also a strong possibility of legal action being filed against the licensing process. which has been acknowledged by the legislators.
In a statement Matthew Ritter House Majority Leader said
It's hard to predict what their claims are going to be and then what the defenses are going to be. But we acknowledge that someone is going to sue. We don't know who or for what reason, but they will.
MGM Resorts International, which has fiercely opposed the proposal, has vowed to press ahead with its legal action. Uri Clinton, legal counsel for MGM said that the company will continue to challenge the government's failure in failing to provide the company with an opportunity to participate in Connecticut's gaming market.
According to the tribes, the new casino will create more than 4,000 jobs over and over 2,300 construction jobs. Spread over 200,000 square feet the casino will feature 2,000 slot machines and between 50 and 150 table games.