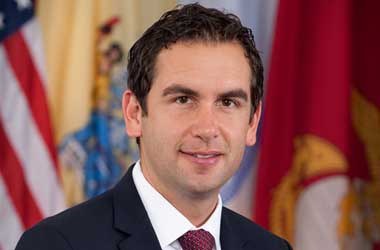 A number of union leaders from the construction industry in New Jersey have expressed their unhappiness with Jersey City Mayor Steve Fulop. The mayor surprised a number of people with his recent comments over the fact that he is rethinking his stance on establishing a casino in Jersey City. He revised his opinion after a visit to Atlantic City and holding meetings with Atlantic City officials discussing the economic benefits that the city receives from the casino industry.
Jersey City has always been discussed as one of the locations in North Jersey for hosting a casino under the new casino expansion plan which will be put to voters in a referendum scheduled to be held in November. Fulop had been in support of the plan so far, citing the extensive economic benefits arising from having a casino in the region.
After his visit to Atlantic City, the mayor appears to have had a change of heart after he was quoted in media reports saying that he was not sure if a casino would really be beneficial to Jersey City. He stated that he would examine the issue deeper over the coming months and express his view few weeks prior to the referendum
NJTV News
Reacting to this, the president of the New Jersey State Building & Construction Trades Council, William T. Mullen said that the casino expansion plan could greatly boost the economic growth in the region and create both construction and casino jobs. Mullen believes that considering the fact that the Mayor showed strong support for launching a casino in North Jersey, it would not be right to suddenly decide to drop the plan.
In a statement, Mullen said,
I am extremely disturbed by Mayor Fulop's stated willingness to 'kill' the plan to expand the state's casino industry to North Jersey if he decides he doesn't want it located in Jersey City
Mullen added that if Mayor Fulop was willing to sacrifice the benefits, other cities would be keen to avail of the opportunity to host a casino. Some of the alternatives named by him were Elizabeth, Newark and Bergen County. Rick Sabato, Bergen County Building Trades President has also similarly highlighted his displeasure at Fulop's reversal.
Jersey City spokeswoman Jennifer Morrill stated that Fulop has been in support of the construction boom in the city, saying that the commercial and residential development in the area had contributed significantly to growth. Morrill emphasized that the primary factor for taking any decision was the interests of the city's residents and that the administration reserves the right to reject any proposal which does not benefit the residents.