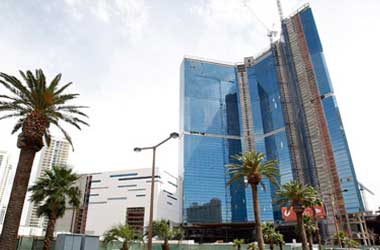 A deal for the sale of the long-delayed casino Fontainebleau project is expected to be completed in a few months' time. The brokerage firm CBRE's executive vice president John Knott confirmed the development last week.
In a statement, John Knott, said,
There's still some work that has to be done, but there's a real deal on the table for sure and they have started their due diligence. We're hopeful it gets done and have something to announce soon. These are real players who have spent a lot of time on the deal, and if their efforts go for naught, it's very expensive
The brokerage firm had listed the property back in November last year on behalf of billionaire Carl Icahn and set the sale price at $650 million. Icahn had bought the property out of bankruptcy in 2010 for $150 billion.
8 News NOW Las Vegas
Knott was not willing to disclose the buyer of the casino but was willing to confirm that the buyer is an entrepreneur who has a presence in the gaming industry and is backed by a highly-regarded financial institution. Additionally the buyer has a gaming partner and a hotel partner for the deal.
According to Knott, the buyer had been interested in the property since the listing last year. The deal was expected to close in 60 days but has taken longer. Knott attributed the delay to acquiring the financing partner, who was needed to meet a few requirements. Knott has stated the buyer is buying the property at a price close to the asking price. According to him, the project might need a further investment of $1.2 billion and up to two years to complete the construction.
The original owners Fontainebleau Resorts of Miami had started construction in 2007 proposing to build a casino resort with 3,875 hotel rooms and condominiums for an estimated $3 billion. After spending two years and over $2 billion on the project, the developers had to file for Chapter 11 bankruptcy after the Bank of America and JP Morgan Chase annulled loans worth $770 million in 2009 as the economy crashed. The developers had finished 70 percent of the project at that point in time.
CBRE said it had promoted the property to numerous parties including gaming companies and investors from Asia but the sale was tough since the asking price was high and a highest amount of investment was required to develop and complete the project.
John DeCree, director and head of North America research for Union Gaming said in his view the buyer was not likely to be a company from Las Vegas adding that a price less than $500 million would be right for it.