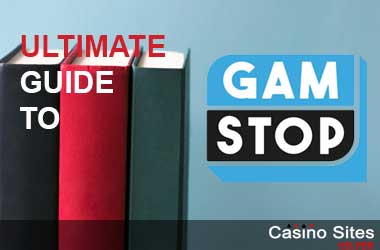 Gambling has never been as widespread as it is today. The internet has allowed casinos and sportsbooks to offer their services to a broader audience that sees betting from the comfort of their own home as something extremely convenient.
The popularity of online casinos and sportsbooks is evident. The online gambling industry is thriving, and there are more and more operators that pop up on the web every day. Online operators have also started to create mobile sites and apps that let players place real-money wagers on the move.
However, the fact that you can place a bet with just a few taps of your mobile screen has resulted in a higher number of gamblers, which, in turn, has created more gambling addiction.
Only a fraction of gamblers become gambling addicts. However, we are still talking about millions of people from around the world who are facing detrimental consequences that affect their financial stability, mental health, and family life.
Nowhere is the issue of gambling addiction more evident than here in the United Kingdom. The UK has a very liberal stance on online gambling and gambling in general. Casinos and sportsbooks are entirely legal and regulated, and all persons over the age of 18 are free to place real-money wagers on dozens of legitimate sites.
Recent studies have shown that millions of people in the UK are affected by gambling addiction, either directly or indirectly, with the numbers varying between 0.7% and 2.7% of the country's population.
As a response, the UK Gambling Commission has partnered with a self-exclusion program called GamStop to give players a chance to willingly ban themselves from all UK gambling sites for a certain period.
In this guide, we are going to give you a full overview of what GamStop is and how it works. We are also going to talk a little bit about its effects on online gambling addiction and tell you what you need to do if you've ended up on GamStop unwillingly or by accident. Let's begin!
What Is GamStop?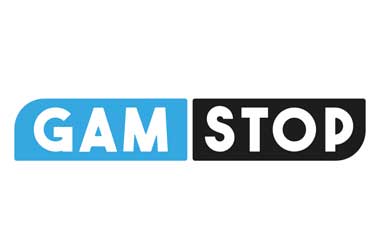 GamStop is a self-exclusion scheme that was created to help online gambling addicts in the UK. The National Online Self-Exclusion Scheme Limited operates it, and by registering with this program, you can limit your online gambling activities and become temporarily banned from all websites that are run under the UK Gambling Commission.
Up until recently, UK-based operators had an option to choose whether they want to be a part of this program, but the Commission has now made it obligatory for all gambling sites under its wing to have a link on their website that leads to GamStop.
The Commission hopes that this will at least have some positive effects on the gambling addiction epidemic in the country and that players who end up on GamStop's blacklist will be discouraged from finding alternative online gambling methods.
Apart from websites that are currently involved in GamStop's program, you will also be banned from all UK-licensed websites that appear while your exclusion period is still active. You can find a full list containing all participating online casinos and sportsbooks on GamStop's official website (around 180).
Once you sign up on GamStop, you won't be able to lift your ban under any circumstances. You will remain on the blacklist until your exclusion period expires.
How to Register on GamStop?
Signing up on GamStop is entirely free. Moreover, it only takes a couple of minutes, so if you want to limit your gambling activities and cool down from UK online casinos and sportsbooks, this will be the easiest way to do it.
To register, simply click on the Start button on GamStop's registration page. You will be asked to put in some personal details, including your email address, date of birth, and postcode. The ban might not be put into effect immediately, but your exclusion period should start within 24 hours.
You will have the option to choose the duration of your exclusion period for either six months, one year, or five years. Once the exclusion period has ended, you will remain banned until you return to GamStop and ask for the ban to be lifted. You won't be able to lift the ban in any way before the exclusion period expires. After the exclusion period expires, you are free to sign up for another exclusion plan.
All GamStop users are responsible for letting GamStop know if they change their address, name, or email address that they're using. GamStop is not responsible for returning withdrawable funds that you still may have with a UK-based gambling operator. To get those funds, you will need to contact the operator directly.
Being part of GamStop won't stop you from receiving gambling-related ads and promotion offers. The operators might still send you emails with gambling marketing or pop up on your social media pages.
Should I Join Gamstop?
This is a question that you will need to answer yourself. If you feel like your gambling has gotten out of control, registering on GamStop is a step in the right direction. Banning yourself from the gambling sites you usually frequent could be crucial in moments of weakness.
On the other hand, if you think that you have a tight grip on your gambling habits and that everything is under control, don't make any rash decisions, as GamStop is only for those who want to stop gambling long term. We remind you that the shortest exclusion period lasts for six months, during which you will be banned from all UK-based gambling sites.
If you still don't know whether joining GamStop is such a good idea, keep reading to learn more about the advantages and disadvantages of this self-exclusion program.
Advantages of GamStop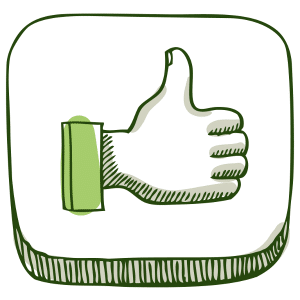 GamStop is an excellent way for problem gamblers to limit their gambling activities. While you can willingly stop gambling online even if you are not part of any exclusion programs, GamStop saves you from having any relapses by banning you from all available UK gambling sites.
Another great thing about GamStop is that it lets you choose the duration of the exclusion period. If you feel like you only need a short break from online gambling, you can ban yourself for six months. If you would like a little more time, you can extend your exclusion period to a full year. Those who plan on quitting online gambling for good usually choose a 5-year plan.
Probably the most significant advantage of GamStop is that it works. There are plenty of success stories from gamblers who have either stopped gambling completely or limited their gambling activities thanks to the program.
Disadvantages of GamStop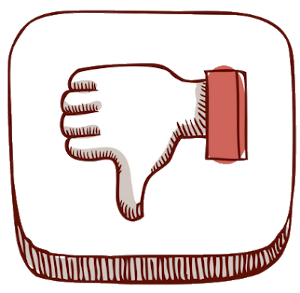 Of course, GamStop is everything but a perfect system. There are plenty of flaws in the program, as well as loopholes that players can use to keep gambling online.
While the program does give you three options when it comes to exclusion periods, the differences in duration between those periods are enormous. The minimum exclusion period is six months, which is unsuitable for those who only want to stop gambling for a few weeks or a couple of months. There's also nothing in between a one-year plan and a five-year plan, so players who may want to exclude themselves for two years won't have that option unless they renew their one-year ban or restrain themselves from asking for the ban to be lifted after one year.
The biggest flaw of GamStop is that it only works on gambling sites that are licensed by the UKGC. That means that players who are on GamStop can still freely play on offshore casino sites and sportsbooks that accept UK players. This makes GamStop practically useless for those who need a little more discipline and can't restrain themselves from continuing to play, as they will still have many options.
What's more, a lot of non-UK gambling sites are unsafe and come from unregulated markets, which can have another negative effect as the players might end up on scam sites and put both their personal and financial information in danger.
Of course, GamStop can't legally ban you from websites that operate in other jurisdictions, so this is the best they can do.
GamStop Is NOT a Gambling Therapy Program
Many players misidentify GamStop as a gambling therapy program, but you have to understand that this is only a scheme that lets you willingly self-exclude from UK-based gambling sites. The organisation does not provide any help or support to gambling addicts, and it's merely a self-exclusion service.
Getting yourself excluded from gambling sites is only one step in healing your gambling addiction. You will need a lot of help and support along the way, and for that, it is recommended that you also sign up for gambling therapy.
There are plenty of gambling therapy organisations in the UK and across the world. Some of them organise live meetings, while others have hotlines and online support that you can access at all times. Some of the best organisations of this kind include GamblingTherapy, GamCare, and Gamblers Anonymous.
Can Someone Else Register You to GamStop?
Signing up for GamStop's self-exclusion program is very easy, which is an advantage if you decide to register willingly, but a considerable disadvantage if someone else chooses to do it for you.
GamStop only asks for the most basic personal details in its registration form, including your postal code, date of birth, and email address. This information is probably available to the majority of your friends and family members. Someone else can register you if they feel like you should exclude yourself from gambling or your friends could do it as a practical joke.
In any case, it is quite easy for someone else to register you to GamStop. So, what do you do in that situation? Well, the bad news is that you can do nothing, so you will have to wait for the exclusion period to end.
No matter which approach you take with GamStop's customer support, they will not lift your ban under any circumstances. Of course, you have to understand that they have to be untrustworthy in this way, as they probably get thousands of messages from gamblers who have changed their minds and are making excuses as to why they want for their bans to be lifted.
Another way you can unwillingly end up in GamStop's database is by being forced to sign up for the program by your employer. Some companies want to ensure that none of their employees spends time on gambling sites, which is why you can be contractually obligated to sign up for GamStop, whether you have a gambling problem or not.
How to Get Around GamStop
If you're a UK resident that likes playing gambling games on UK-based sites, there is no way to get around GamStop and its ban. You will remain blacklisted on all casino sites, sportsbooks, online poker rooms, or bingo sites that are licensed by the UKGC until your self-exclusion period concludes.
However, as we already mentioned, GamStop can only ban you from sites that are participating in its program. Gambling operators that are outside of UKGC's jurisdiction have no obligation to be tied to the GamStop program, so they will still gladly accept you.
In other words, playing on offshore gambling sites is the only way that you can get around GamStop. Of course, some players have found different ways to get around this ban by registering on gambling sites using their friends' or partners' details or by using a VPN to hide their location.
We advise that you do not do such things as they are illegal and can put you in additional trouble. If you are using your friend's account to gamble online, make sure to get their permission first.
Are Land-Based Casinos and Sportsbooks Registered With GamStop?
GamStop is a self-exclusion program that only applies to online gambling operators. So, even if you do end up joining GamStop, you will still be able to visit your local casinos and sportsbooks.
No land-based establishment in the UK or anywhere else will check whether you are registered with GamStop. They might require you to show a valid ID, but that's it.
Does GamStop Apply to Free and Social Gambling Sites?
By registering on GamStop, you will only be banned from real-money gambling sites. Gambling games like video slots, poker, and bingo will still be available to you in the UK if you decide to play them for free. As long as there is no money involved, and these sites are labelled as social gambling sites, you will be allowed to play.
Gambling Sites That Are Registered on GamStop
There are around 180 gambling operators that have chosen to participate in the GamStop program. Among those operators are some of the best gambling sites in the UK.
While you can look at the full list of participating companies, we will save you the trouble of reading through all GamStop gambling companies and only tell you about the most popular ones. These include 888 Limited, bet-at-home.com, Betfair, BetVictor, Betway, Casumo, Coral, DraftKings, Hillside (Bet365), 21Bet, Ladbrokes, LeoVegas, Mr Green, Paddy Power, Unibet, Bingo.com, Spreadex, PokerStars, and William Hill.
Gambling Sites That Are Not Registered on GamStop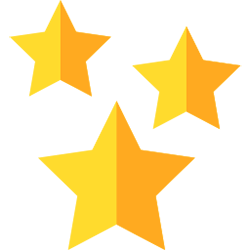 As we previously discussed, the only websites that are on GamStop are those licensed in the UK. However, thousands of websites are not under the UKGC licence, and, therefore, don't need to participate in the program.
A lot of these sites accept UK players, meaning that you will be able to join and play real-money gambling games regardless of your GamStop status.
We have browsed through hundreds of non-GamStop gambling sites to see how they compare to those that are on GamStop, and we found that there are plenty of quality casinos and sportsbooks, on par with some of the top UK operators.
We have neatly placed those quality sites on our list below, so feel free to check it out!
This list is not final, and we will update it as we run into other quality gambling sites not registered with GamStop.
Also, we do not advise you to visit any of these sites if you are struggling with gambling addiction. These recommendations are only for people who have ended up on GamStop accidentally or have mistakenly signed up for a longer self-exclusion period than necessary.
How We Review Non-GamStop Casino Sites and Sportsbooks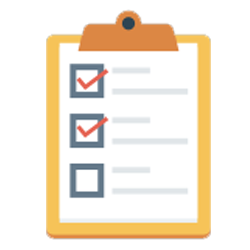 Being registered on GamStop is barely an inconvenience if you want to continue gambling online. Of course, you won't be able to access all of those great UK sites, but there are plenty of offshore operators that can serve as great alternatives.
The list that we shared was not created randomly. Instead, we carefully went through each non-GamStop site and reviewed it to estimate whether it's worthy of your time and money. Here's how we did it.
Licensing and Safety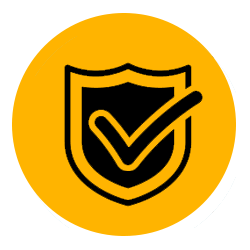 While the United Kingdom has one of the most regulated online gambling markets in the world, there are plenty of legit gambling sites that do not own the UKGC license.
Licensing and safety are primary concerns for players that reach out to offshore sites, but we've made sure that all of our recommended offshore operators possess valid gambling licences and that they are fully regulated by their respective gambling jurisdictions.
Moreover, we have checked each of these websites for their security standards and made sure that they used state-of-the-art security systems that guarantee their customers' safety.
Selection of Sports, Betting Markets and Betting Features (for Sportsbooks)
Several sites on our list include online sportsbooks. When reviewing sports betting sites, the most important thing to look at is the selection of sports and betting markets.
As a UK punter, you will likely be looking for soccer betting and horse racing, but we've made sure to include sportsbooks that have a wide variety of other sports like tennis, boxing, American football, cricket, hockey, and more.
Having a wide selection of betting markets is also important. Betting markets should allow you to place all kinds of different bets on a single event, like a straight bet, handicap, over/under, correct score, player bets, props, and more.
The most important betting feature on any sportsbook is in-play betting, and you can be sure that almost every legal offshore sportsbook will allow you to place live bets. Additionally, we searched for sports betting sites that offer live streaming of the most popular sporting events.
Selection of Games (for Casinos)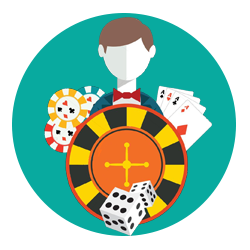 When we review casino sites, we spend most of our time looking at their selection of games. A quality casino operator should include hundreds of video slots and dozens of table games like
blackjack, baccarat, roulette, poker, craps and others
. A quality online casino should always have a live dealer section where you can play all those popular games via live stream.
We also give higher grades to those casinos that offer progressive jackpots with huge rewards. Of course, having a great number of games is not the only important thing, so we also look at how good those games are. We do this by playing them ourselves for a few rounds or by simply looking at which software developers made them.
Mobile Sites and Apps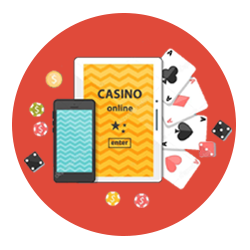 Smartphones and tablets have become primary tools for online gambling to many UK players. If a gambling site doesn't have an option for its games to be played on mobile, they are not worth your time.
Most operators on our recommended list have a functional mobile site through which you can easily create an account and play real-money games just like you would on your desktop computer. Some operators even offer downloadable apps for Android and iOS devices, which is even better in terms of user experience.
With non-GamStop mobile sites, you will have an opportunity to gamble on the go and never miss out on the action.
Bonuses and Promotions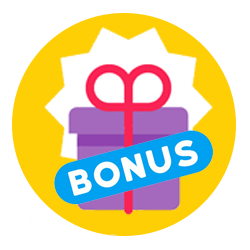 We would never recommend a gambling site unless we made sure that it has plenty of rewarding bonuses and promotions for its customers. Our non-GamStop sites have amazing welcome offers that will give you substantial match bonuses, free bets, free spins, and other promotions for becoming their new customer.
Of course, each of these offshore sites also has promotions for regular players, while some give you a chance to take part in their VIP and loyalty programs. By properly using all of these promotions, you will extend your bankroll and have a higher chance of landing a big win.
Payment Methods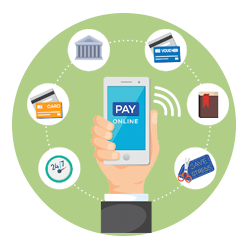 UK-licensed gambling sites only accept reputable payment methods that are 100% safe. So, it's understandable that UK players are sometimes a bit untrustworthy when it comes to offshore gambling transactions.
Offshore sites might offer several off-brand payment services that are not always the best choice, especially if you're trying to hide the fact that you're moving money to and from your offshore gambling account.
Nevertheless, the non-GamStop sites from our list have all been checked for their trustworthiness in the banking sector. They will allow you to deposit and withdraw using credit and debit cards, reputable e-wallet services, and even cryptocurrency.
Bitcoin and other cryptos are probably the best way to perform transactions on offshore gambling sites in the UK. Cryptos allow for short transaction times, low or non-existent fees, and, most importantly, they guarantee almost complete anonymity.
Customer Service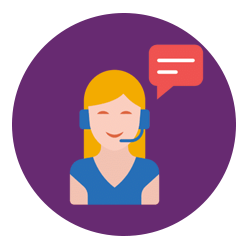 Customer service is the heart of every online gambling operation. The support agents should be friendly, professional, helpful, and, above all else, available 24 hours a day.
Top offshore casino sites and sportsbooks usually have several different ways in which they can contact customer service, including live chat, email, and telephone.
Are Non-GamStop Sites Safe?
The United Kingdom is one of the most regulated online gambling markets in the world. Therefore, if you see a website that is a part of GamStop's self-exclusion program, you can rest assured that it's safe to play on.
However, gambling sites that are registered with GamStop and have the UKGC license are not the only safe gambling sites out there. There are plenty of other gambling jurisdictions that issue legit licences and operators that own those licences are just as legit as those in the UK.
These sites are perfectly legal and have some of the most sophisticated security systems in place. Moreover, their games have been tested for fairness by reputable third-party auditors.
Different Types of Gambling Sites Not Registered With GamStop
Online gambling can take many shapes and forms. Some people like wagering on their favourite sporting events, while others enjoy spinning the reels of a popular slot game. No matter which way you prefer to gamble, there is a non-GamStop gambling site available for you. Here are some of the most common types of gambling sites you can find outside of the UKGC jurisdiction.
Sportsbooks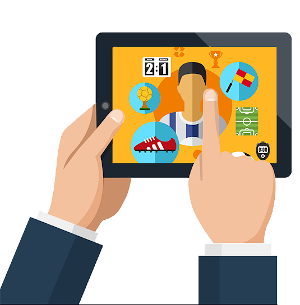 The most popular form of gambling in the UK is sports betting. While there are plenty of quality UK-based online sportsbooks, you can also find a lot of sports betting action on offshore sites. Even those sportsbooks that are not from the UK have plenty of sports markets that are popular in your home country, including soccer, cricket, rugby, tennis, golf, and more.
Online sportsbooks allow you to place wagers on your favourite sporting events from across the world. You can even place bets while a given event is taking place through the so-called live betting feature. Some of the best online sportsbooks also have a live streaming option.
Depending on the sport in question, punters will have several betting options, including straight bets, accumulator bets, double chance, over/under, prop bets, and more. Apart from sportsbooks, you can also find offshore betting exchanges and sports trading platforms that are not registered with GamStop.
Online Casinos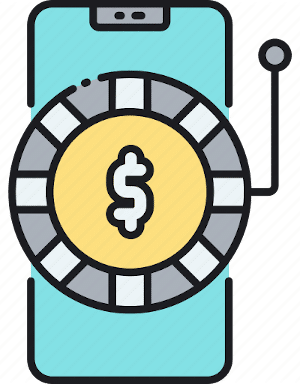 Online casinos are the most widespread gambling sites not registered with GamStop. These sites allow you to play various games that you would usually find in land-based casinos, including video slots, video poker, blackjack, baccarat, roulette, craps, live dealer games and others. Some online casinos not registered with GamStop also have non-traditional casino games like bingo and keno.
In most cases, offshore casino sites are even better than the UK ones, as they have a more comprehensive range of games and plenty of interesting bonuses and promotions. Of course, offshore casinos also have progressive games, so you will get a chance to land a huge jackpot.
Poker Sites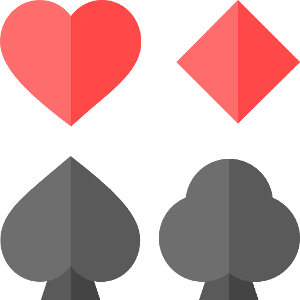 Poker is one of the most competitive card games in the world. Some will argue that playing poker shouldn't even be considered gambling, as being successful in this game requires more skill than luck.
Unfortunately, some of the biggest online poker operators in the world like 888Poker and PokerStars are part of the GamStop's self-exclusion program, so you will have to find alternatives. Still, the good news is that there are plenty of them.
A lot of offshore poker sites offer cash games and tournaments for different poker variations like Texas Hold'em, Omaha, Seven-Card Stud, Five-Card Draw, Razz, and others. These poker sites are not as popular as some of the ones that are registered on GamStop, but that's not necessarily bad, as you will likely be facing weaker competition.
Bingo Sites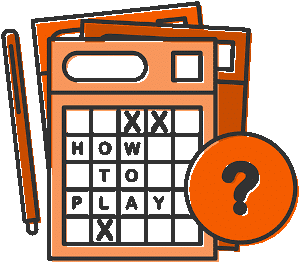 Bingo might seem like a harmless activity, but playing bingo games is still considered gambling. There are plenty of bingo sites in the UK that are registered with GamStop, but we can help you find the ones that are not.
Bingo is widespread all over the world, so there's no shortage of offshore bingo sites with popular variants like 90-ball, 75-ball, and 30-ball.
Top Alternatives to GamStop
GamStop is the most popular gambling self-exclusion program, but it's far from being the only one of its kind. Over the years, many other similar schemes have appeared intending to prevent problem gamblers reaching gambling sites. Here are some of the most notable ones.
GamBlock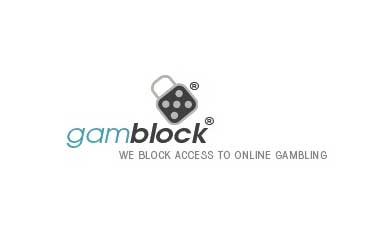 GamBlock is a very efficient gambling prevention software that detects websites with gambling content and blocks them from your computer or mobile device. Once GamBlock detects a gambling website, it will automatically shut it down, and a pop-up message will appear on your screen.
Unlike GamStop that only works on UK-based gambling sites, GamBlock can be set up to detect any websites with gambling content. There are two versions of this software called GamBlock Corporate that lets employers monitor their employees and GamBlock Personal that you can use yourself.
Betfilter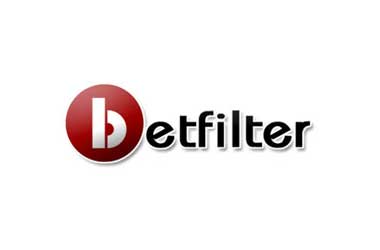 Betfilter
is another highly successful anti-gambling software that you can easily install on all of your devices. This software filters out all gambling-related websites and makes sure that you can not access real-money games.
The installation of Betfilter is straightforward, and it only takes a few easy steps. Just like GamStop, you won't be able to cancel your Betfilter account until the duration of your subscription expires.
Gamban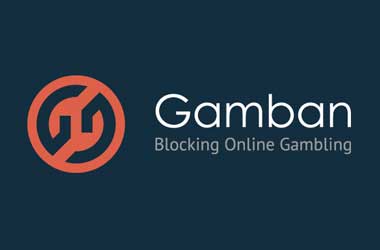 Gamban
has been around since 2015, and in the last several years, it has become recognised all across the United Kingdom as one of the best solutions for the prevention of online gambling addiction.
This self-exclusion software has received several rewards for its effectiveness, including the 2018 Software Rising Star Award and the 2019 RegTech Provider of the year.
Safe and Secure Online Gambling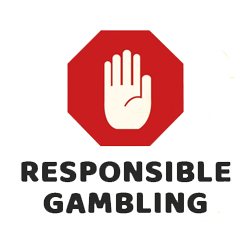 One aspect to giving up gambling is that you are often going to be tempted to make use of some of the many unique types of promotional offers that you will come across online or may even see advertised on television on hear on the radio, in fact many gambling sites offer free no deposit type bonuses that really can tempt people who have stopped gambling to start gambling again.
In fact, you only have to look at poker sites that tend to offer a plethora of freeroll poker tournaments, and it can be very easy to give in to temptation if you are a poker player and start playing again in the hope you will win by taking part in a freeroll no risk tournament.
However, as many people are now fully signed up to the GamStop scheme in the UK that does of course mean that they are never going to be able to gamble at any gambling site that is part of that scheme, which by the way is every single one of them based and licensed in Great Britain, but if you are a poker player then you can still sign up to and play at Poker sites not on GamStop.
The same is of course true for those of you that have in the past enjoyed having a flutter on horse races, football, cricket or for that matter any type of sports related event, for there are certainly going to be no shortages of Betting sites not on GamStop that you will be completely permitted to sign up to, deposit, bet at and cash out your winnings in a hassle free type of way if you are lucky enough to win.
Just be aware that if you want to gamble even at those new No Account Casinos listed throughout this website or even play bingo at one of the many top rated Non GamStop Bingo Sites, if at any time in the past you did register with GamStop you need to ensure that you only ever gamble when you are in the frame of mind to do so but are also aware of the risks gambling does pose.
By putting into place your own unique set of gambling limits then you will always have the peace of mind in knowing that if things do not go your way on any one single gambling session you have you will always know when the time has arrived for you to stop gambling and exit form that gambling session.
It is actually much easier to set your own limits these days even when you sign up to, deposit and then play at for example one of those featured Casinos not on GamStop listed throughout this website, for they are going to allow you to set a deposit limit before you even make a deposit.
Plus, many of those sites now also offer you take a break option too, and by making us of that option you can set a time limit as to just how long your casino or any type of gambling site account will be temporarily suspended for.
Conclusion
So, there you have it, folks! That's everything that you need to know about the GamStop self-exclusion scheme. This program tends to help gambling addicts from reaching UK-based gambling sites, and it does that very successfully. You can choose to expel yourself from gambling websites for six months, one year, or five years.
However, if you found yourself on GamStop by accident or someone forced you to sign up, you should know that there are plenty of ways to circumvent your GamStop exclusion. While you won't be able to remove your details from GamStop's database in any way until your exclusion period expires, you will still be able to play on gambling sites that are not part of GamStop's program.
We have shared some of the best non-GamStop casinos and sportsbooks, so make sure to give them a try. Of course, you should only play on these websites if you genuinely believe that you have your gambling habits under control. If you, on the other hand, think that you are still struggling with gambling addiction and that these sites might cause you to relapse, do your best to avoid them and continue asking for support and try and visit some gambling addiction therapies.
If you have any questions regarding GamStop and gambling sites that are not in its register, make sure to contact us or visit one of our other GamStop related pages. Other than that — good luck!
FAQ
How do I register with GamStop?
To join GamStop's self-exclusion program, simply go to the program's official website and follow the instructions on how to start the registration process. GamStop will ask you to put in your personal details to stop you from accessing UK-based gambling sites. The entire registration process only takes a couple of minutes.
How long does GamStop last?
Upon registration, you will be asked to select the duration of your self-exclusion program. You can choose between six months, one year, and five years. Once you've selected a plan, you won't be able to change your mind.
What do I do when my GamStop plan expires?
Once your GamStop plan expires, your ban will not be removed automatically. You will still be banned from all UK-based websites until you go to GamStop and ask for your ban to be lifted. Once GamStop confirms that your plan expired, you will once again be able to sign up on all UK-based gambling sites.
How can I remove my details from GamStop?
There is no way to remove your details from GamStop before your self-exclusion period expires. You can only gamble online on UK-based sites if you use the details of someone else, although this is highly unadvisable.
Can I play on offshore gambling sites if I'm on GamStop?
Yes, there are plenty of gambling sites that are not registered with GamStop, which means that you will be able to play on them during your self-exclusion period. These sites do not have an obligation to be a part of GamStop's program, so they will not stop players from creating accounts and playing gambling games.
I wound up on GamStop by accident. What do I do?
No matter how your details got to GamStop's database, you won't be able to delete them until your self-exclusion period expires. There are many cases where people find themselves on GamStop by accident, or someone else registers them for the program, but once you're on GamStop, there's nothing you can do but wait.
Does GamStop help prevent gambling addiction?
GamStop has helped thousands of problem gamblers around the United Kingdom. Of course, this is only a useful tool that will help you limit your gambling activities. If you truly want to cure your gambling addiction, it is advised that you visit gambling addiction clinics and go to support group meetings.
About the Author
Hi, my name is Marcus Punter and welcome to my website casinositeshelper.com, as a resident of the UK I have spent many years around gambling in various forms (more on this later). I thought I would give you a little insight into why I launched this site and to also give you a little bit of background information into...