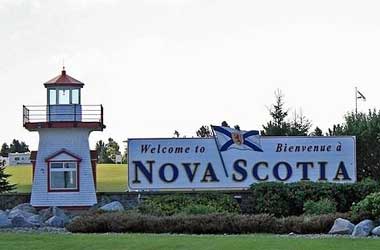 As part of efforts to revamp a program imposing a lifetime ban on problem gamblers, three experts flew into Halifax to testify before Nova Scotia's law amendments committee.
They were brought into provide their expertise on the proposed reforms of the Voluntary Self-Exclusion Program by the McNeil government which were discussed at a meeting on Monday.
It's understood the Nova Scotia Gaming Group will spend around $7,500 for the travel expenses of the three experts which include Jon Kelly, Responsible Gaming Council's former CEO, Sue Birge, the council's director of standards and accreditation, and Jamie Wiebe, ex-director of research and development for the council.
Lifetime Ban Ineffective
Wiebe said lifetime bans do not make any difference to the current state of problem gambling in the Canadian province. Finance Minister Karen Casey introduced a bill last month seeking to implement shorter bans on problem gamblers. The changes are part of a recommendation made by the Responsible Gambling Council, Casey told reporters after introducing the bill on Sept.21.
The existing program enables individuals to prohibit themselves voluntarily from gambling establishments. They are then indefinitely banned from entering casinos in Halifax and Sydney. Should a person apply for a lifting of the ban, authorities would first investigate the applicant's personal and financial dealings. A hearing will also be held before the utility and review board before lifting the ban.
Kelly, who travelled from Ontario, appeared before the committee to express her support for the proposed changes. But the committee was not told that the Nova Scotia Gaming Corp covered the expenses of the three speakers.
Concerns Raised Over Travel Costs
This did not go well with opposition MLA Chris d'Entremont who said it's odd that taxpayers are expected to pay the costs of outside consults who have been flown in to testify in favour of the government's stance on the issue.
New Democrat MLA Lenore Zann also raised concern saying the bill would make the situation worse for problem gamblers as they would be enticed to go back to casinos. Zann claims the corporation will be making money from the new bill.
But Nova Scotia Gaming Group was quick to defend its actions.
In an email to CBC News, spokesperson Monica MacLean said their decisions are backed by research and made in collaboration with other organizations. She said that inviting experts who have sufficient knowledge on the issue and have clear understanding of best practices is valuable and will play a vital role in making informed decisions.
About the Author
Hi, my name is Marcus Punter and welcome to my website casinositeshelper.com, as a resident of the UK I have spent many years around gambling in various forms (more on this later). I thought I would give you a little insight into why I launched this site and to also give you a little bit of background information into...