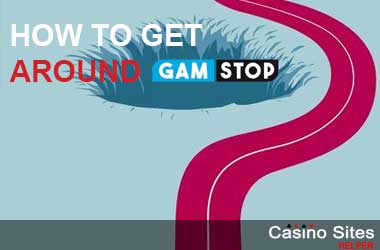 For those who are not already aware, GamStop is a self-exclusion service designed to help gambling addicts by effectively limiting their online gambling activities.
GamStop was developed in partnership with the UK Gambling Commission, and most UK-based sites are in the GamStop program. This means that its exclusion practice can affect any punter in the UK.
Naturally, you don't have to be a part of this program if you don't want to. You have to be registered on GamStop for the service to put a temporary ban on your gambling activities online.
So, you can simply avoid it altogether. If you had, you probably wouldn't be reading this piece!
Jokes aside, I understand your predicament, and I'm here to tell you that many players fall into the trap of registering on GamStop without thinking carefully about the repercussions.
In the beginning, it might seem like a good idea to have a way to stop your gambling if it gets out of hand. However, many people quickly find that they don't have a real gambling problem and want to be able to enjoy their favourite pastime before the end of the exclusion period.
If this is what has happened to you, you're in the right place! In this piece, I'll try to provide you with several effective ways of getting around GamStop so you can quickly get back to playing your favourite casino games or betting on your favourite sports.
Not every method will be successful for you, so keep reading until you find the one that works.
How GamStop Exclusion Works
The service GamStop offers is quite simple, and many players find it useful. However, that's not the case for everyone and those who don't need it end up regretting that they signed up. This is because the service effectively bans you from all gambling websites in the program and makes it impossible for you to register, log in, or interact with a gambling service in any way.
The biggest problem here is the duration of the self-exclusion program. It can be either six months, a year, or five years long. At least one of these options is too long for most people, so it makes sense that many players end up wanting to get out.
Before we continue, I should say that the methods covered here are entirely legal, and they should only be used by people who don't have a gambling problem. The methods are designed for people who joined GamStop by mistake and can't get out of the system, not for gambling addicts who will get back into the same destructive behaviour GamStop is designed to eliminate.
If you have a gambling problem, please seek help from loved ones, friends, and relevant institutions. A lot of people suffer from gambling addiction without even realising, and the GamStop scheme was specifically designed to keep people from becoming actual gambling addicts.
Benefits and Drawbacks of Getting Around GamStop
If you are uncertain of whether getting around GamStop is a good thing, here's a list of its benefits and drawbacks. They should help you understand your situation better and help you conclude whether to pursue this course of action or not.

Benefits
Chance to try more exotic gambling sites — If you decide to join offshore sites, you're bound to have a different gambling experience.
Chance to gamble in physical locations — If you can't gamble online, you can always do it offline. And even though it's not as convenient as doing it from home, it can be a lot of fun.
Drawbacks
Falling back into addictive behaviour — The only real downside to getting around GamStop is that you could fall back into addictive gambling behaviour if you already had problems in the past. If you didn't, then getting around GamStop has no downsides for you!
Join Gambling Sites Not on GamStop
The simplest method for getting around GamStop is to join sites that are not in the scheme. This is also one of the most significant flaws of the GamStop system. Yes, this is indeed an excellent system for people with legitimate gambling problems, but it only affects sites within the program.
As you can expect, there are many gambling websites not covered by GamStop as only those with the UKGC licence are obliged to join it. So, the simplest way to get around GamStop is to join one of the many legitimate gambling sites not in the program.
There are many online bookies, poker rooms, lottery platforms and bingo sites that are not in the GamStop program, and you can join any of them at any time.
Join Offshore Gambling Sites
Offshore gambling sites operate from other countries and thus don't fall under UK jurisdiction. More importantly, they don't have to register with GamStop. Naturally, some players are hesitant about joining these offshore sites, but you should know that plenty of offshore gambling sites hold respected licences. Due to this, they are entirely legitimate and safe for British punters to use.
However, if you want to start looking for high-quality offshore gambling sites, you will need to search for those that accept UK players, as many of them ban UK citizens from joining. This is either because they can't comply with UK gambling laws or because they have opted to target other markets.
Join Bitcoin Casinos
If you don't like offshore casinos for some reason, you can also use Bitcoin casinos or so-called
no-verification gambling sites
.
These websites are becoming more and more popular each day, and they offer a fantastic gambling experience for any player interested in safe, secure, and private gaming.
Naturally, you will have to use Bitcoin as your payment method on these casinos, which shouldn't be a problem as Bitcoin is very reliable and easy to use.
What's more, there are no significant differences between Bitcoin casinos and regular online casinos. Aside from the different payment method, everything is the same. You will still get to choose from a plethora of quality games from notable software developers, rewarding bonuses and promotions, and much more.
Use Different Information When Registering
One of the ways in which many players get around GamStop involves using different pieces of information when joining new gambling sites in the GamStop scheme.
Naturally, you can't use fake information to join a gambling website registered under the UK Gambling Commission. Aside from the fact that it would be illegal, it also wouldn't work. You have to use the correct information, or the site won't accept your application.
This method is a bit tricky, as you have to find a way to alter some vital personal information slightly, so it doesn't register as the same data that GamStop has. Furthermore, you'll have to change a lot of information, including your name, email, address, phone, etc.
This might sound impossible and entirely illegal, but there are ways of doing it without committing perjury or breaking too many rules. Here's what you can do:
Spell your name differently. If your name is Thomas, you can spell it as Tommas. This is effectively a typo and not technically a crime. It's also enough of a change for the name to register differently than the one you have in GamStop's system.
Replace letters with others that look similar, like L and I, for example.
Use another script to write the same information. Your best bet is the Cyrillic script, as many letters are very similar to Latin, so it's easy to figure out which is which. The computer will register them differently, as they have different Unicode numbers.
Change your address entirely. This is, of course, allowed, as people move all the time, so you can easily use a different address when registering.
Unfortunately, when it comes to phone numbers and payment systems, there's not much you can do to trick the system. The only way to modify these two is to change them completely:
Get a new phone number.
Use a different payment system (another e-wallet, or an alternative payment method).
As you can see, none of these suggestions is illegal, although they are a bit exploitative. If you're going to use these methods, you need to make sure that every piece of information is different from the details you have registered in GamStop's system. Otherwise, this method won't work.
Furthermore, if you feel like all of this is too tricky, you can opt for any of the other ways, as they are more manageable.
Get Your Partner or Friend to Help You Out
Most punters use this method as it's quite simple and incredibly effective. You only need to use someone else's details to register. The best course of action is to ask your partner or a close friend for help.
Naturally, this means that you would have to rely on them giving you the winnings, as you will have to use a payment system in their name. Almost all gambling sites require their users to use payment methods registered in their own name, for legal purposes, so you won't be able to use your own e-wallet or credit card with another person's casino account.
You can also use cryptocurrencies, Neosurf vouchers, or Paysafecard if you want to avoid the hassle. These payment methods effectively avoid AML (Anti-money laundering), and KYC (Know Your Customer) procedures used by most gambling sites. In other words, they are anonymous, so there's no need for the personal details to match.
If you're going to use this method, you should know a few things:
Make sure the person whose information you'll be using is not part of the GamStop scheme.
Don't use the information of a person who is already registered on the same website. No gambling website allows multi-accounts.
You should know that some gambling websites allow one account per IP address, so you won't be able to use the personal details of someone who lives with you and uses the same connection.
Use a VPN Service
A virtual private network (VPN) service allows you to appear as if you're coming from a different physical address and device. It effectively masks your IP address and displays the VPN's address to any website you're visiting. It also acts as a secure network that lets you stay safe on the web.
VPNs are often used by people across the globe to access geo-restricted content or to protect themselves from repressive governments. In the UK, people mostly use it to access content that's not available to British people, like Netflix US.
If you decide to use a proxy, along with a VPN service of your choice, the whole thing should be much easier. However, in most cases, a VPN is more than enough for you to get around GamStop effectively. You can use a VPN to join an offshore gambling site that doesn't even allow UK punters to join and get around GamStop that way.
Bear in mind that you won't be able to join GamStop gambling sites as you will still have to use the same personal information you used to register with GamStop. Also, many gambling sites prohibit the use of VPNs. Quality VPN services have ways around this, but you'll likely have to pay a monthly or annual subscription.
If you opt for a VPN, be careful to choose a high-quality one like NordVPN, TunnelBear VPN, or Express VPN. These are just a few of the top players in this market, but there are plenty of high-quality VPN services out there, so feel free to do your own research.
Play in a Physical Gambling Venue
If you're banned from using gambling sites, you can always gamble in brick-and-mortar locations. GamStop doesn't extend to offline casinos and other gambling venues, as these are connected with the SENSE self-exclusion scheme, which is unaffiliated with GamStop.
If you haven't visited any physical gambling venues in the past, you should know that there are more than 140 licensed land-based casinos and two legal poker clubs in the UK. If one of these is close to your location, this method for getting around GamStop can be perfect for you.
None of these gambling venues requires vast amounts of personal information like online platforms; you will only need to show some ID to be allowed to use their services. Also, you can always pay cash if you want to.
There is always a small chance that the location you're visiting is operating under the 2005 Gambling Act. If that is the case, GamStop has shared your ID with the venue, so you will not be able to use its services.
Wait for the Self-Exclusion Period to End and Remove GamStop
If for some reason you can't or don't want to use the methods listed in this guide, you can always wait for your self-exclusion period to end. Once it does, and once the cooling-off period is over, you can simply remove yourself from the GamStop scheme.
GamStop allows this, and you always have to either remove yourself from the scheme or extend the exclusion period once your initial self-exclusion period has ended. However, you cannot do this while the exclusion period is ongoing.
Gambling and Staying in Control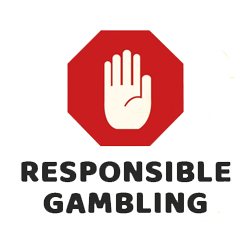 It is vitally important that you stay in control when gambling, even if you feel you will remain in touch with reality, it can be and often does prove to be a very risky environment when gambling online, on a mobile device or even if you visit a land based gambling venue.
It only takes one run of bad luck and you could find that you have busted out your bankroll, and if you are not strong then it can be way too easy to make another deposit into your gambling site account or visit an ATM and make a withdrawal when gambling in a land based venue.
These days there are plenty of ways that gamblers can continue to gamble even when they have made something of a concerted effort to give up, for you may be a poker player that has decided to close your accounts at UK based and licensed poker sites, but have recently been tempted into signing up to one of the huge number of Poker sites not on GamStop.
Even those of you out there that found yourself having problems gambling on sporting events can be tempted to start gambling again even if you have self-excluded yourself from all UK based and licensed sports betting sites and bookies sites, for you will not find it too difficult what so ever signing up to one of the never ending stream of Betting sites not on GamStop that are available these days and casino game players can of course sign up to Casinos not on GamStop too.
With the next generation of casino sites coming live, you could be also tempted to play and gamble for real money at one of the No Account Casinos that have also started to appear online, and those casino sites require you to simply link up your bank account to your casino account and can then deposit, gamble and even cash out your winnings very seamlessly indeed.
I have seen plenty of one time bingo players that have excluded themselves for UK bingo sites start gambling again, and it is via the Non GamStop Bingo Sites that they are going to be able to start playing real money bingo games once again with relative ease it does have to be said.
Those of you that have register with GamStop and are therefore banned from all gambling related sites and apps in the UK should spend a little bit of time making sure that you are in a much better place to gamble again, if that is something hat you have been thinking about doing, and only ever start gambling if you know deep down within yourself that you will be able to stay in control when you do so.
What I would suggest you do if you are about to take the leap into gambling one more when you had previously given up gambling, is to set yourself some very strict and very robust gambling limits and always have those limits in mind when gambling once more, as that way you will never end up getting carried away and will always know when it's time to stop your gambling session and walk away, so keep that in mind.
Final Thoughts
So there you have it! All the available methods that will allow you to legally get around GamStop and continue playing in your favourite online casinos and bookies. One, if not all, of these methods, is bound to work for you.
If you have a gambling problem, it would be far better for your wellbeing to seek help and not gamble at all. But if you're sure that you don't need GamStop anymore, by all means, use one of the methods described here. We explained them all in great detail so you can continue playing and having fun!
FAQs
Can I take myself off GamStop?
It's impossible to get yourself off the service if your self-exclusion process has begun. You will have to wait for this period to expire and then you'll be able to continue gambling as you used to. If not that, you'll have to use one of the methods for getting around GamStop that are thoroughly explained in this guide. 
How long does it take to remove GamStop?
You always have to wait for your exclusion period to end. When it does, you'll still have to wait for up to a whole week for the changes to take effect and for the 24-hour cooling-off period to end.
How to gamble with GamStop?
If you've read our guide, you already know that there are plenty of gambling sites that don't fall under the GamStop scheme. You can join any of them, even if you are currently self-excluding. Alternatively, you can use one of the other methods we've covered in this guide. 
Are all UK casinos on GamStop?
There are still a handful of UK casinos not on GamStop. They are either newly launched or not licensed by the UK Gambling Commission. However, we advise you to only join quality online casinos, like the ones we recommend, as some can be quite sketchy and even dangerous. 
Which casinos are not compliant with GamStop?
Only casinos that carry the UK Gambling Commission licence have to be compliant with GamStop. Casinos that hold licences from Curacao eGaming, Malta Gaming Authority, or Gibraltar Regulatory Authority don't have to comply with GamStop. All of these licences are respected, and only high-quality casinos can get them.
Does GamStop affect credit rating?
GamStop doesn't affect credit ratings, but it will run a credit check when you register. This is necessary for identification purposes. However, the review won't affect your ability to apply for loans as identification checks don't come up on credit reports.
About the Author
Hi, my name is Marcus Punter and welcome to my website casinositeshelper.com, as a resident of the UK I have spent many years around gambling in various forms (more on this later). I thought I would give you a little insight into why I launched this site and to also give you a little bit of background information into...