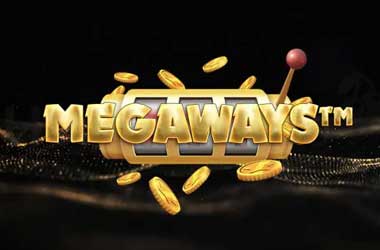 When you fancy an online slot machine playing session, you always need to be aware of which slots to avoid playing, and those tend to be the ones that have been designed with the lowest payout percentages.
Due to licensing laws around the world, many online casino sites are required by law to reveal to their customers what the payout percentage (often referred to as the RTP) of every single slot game they offer are.
Keep in mind though, the RTP's are the percentage of all players combined stakes fed through and played off on each slot game is expected to be paid back out to players as winning,  and therefore the slots with the highest payout percentages are the ones you should be playing.
To give you some idea of just which Megaways slots you should never play, by virtue of the fact their payout percentages have been set exceptionally low, below you will find the once with the lowest RTP's.
Progressive Jackpot Megaways Slots
Some slots that offer the ever popular Megaways playing format and structure offer one or more progressive jackpots, however keep in mind a percentage of players stakes are being used to feed the jackpot pools and that will affect the RTP of such slots at approved non Gamstop online casinos, as you can see below:
What the Fox Megaways 89.73% + 3% Jackpot Contribution
Pirates Plenty Megaways 90.18% + 3% Jackpot Contribution
Below are three additional progressive jackpot awarding progressive slot machines that you may be tempted to play online, but as you can see there is nothing whatsoever appealing about the payout percentages of each of them:
Cash 'N Riches WowPot Megaways 92.23%
Ancient Fortunes: Poseidon Megaways Jackpot 92.10%
Break Da Bank Again Megaways Jackpot 92.12%
Even though each of the above named Megaways slots may be tempting to play as their jackpots are huge and do of course keep on growing until won, the low RTP's will soon eat away at your bankroll and you will be much better advised to play the much higher payout slots, those being the ones with payout percentages above 96%.
Very Low Paying Megaways Slots
Due to the high variance nature of Megaways slot games, you could of course win big when playing any of them at any moment, even when playing for very low stake amounts.
But as there are so many of those types of slot machines, and as some of them do come with much higher paybacks than those listed below, please knock the following ones off your list of games to play as their RTP's are way too low:
10,001 Nights Megaways 93.16%
Buffalo Mania Megaways 93.13%
Blood Suckers Megaways 93.06%
Big Cat Rescue Megaways 93.16%
Doggy Riches Megaways 93.06%
Dragons Luck Megaways 93.73%
Fury of Odin Megaways 93.98%
Forgotten Island Megaways 93.95%
Jingle Ways Megaways 93.17%
Joyful Joker Megaways 93.95%
Well of Wilds Megaways 93.2%
Wild Wild Riches Megaways 93.93%
Risque Megaways 93.00%
You will find many of our featured casinos are offering players high valued bonuses which can be used to play Megaways slots, so jeep that in mind when you next set about playing them.
About the Author
Hi, my name is Marcus Punter and welcome to my website casinositeshelper.com, as a resident of the UK I have spent many years around gambling in various forms (more on this later). I thought I would give you a little insight into why I launched this site and to also give you a little bit of background information into...