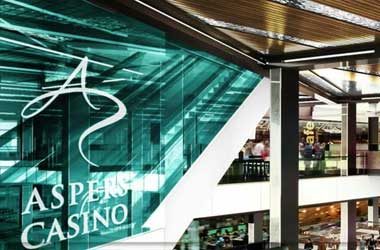 The casino market in the United Kingdom (UK) has become extremely competitive with every passing year as casino operators run innovative promotions and marketing strategies to capture a higher percentage of the country's gambling market share and to acquire more customers. The Aspers Group is one such casino operator who is looking to establish itself as a leader in the UK casino market.
The Aspers casino in Stratford recently announced that it would be giving away £1 million in Armand de Brignac Ace of Spades Brut Gold champagne. The casino has decided to run a special promotion and give away one bottle of champagne estimated to be around £660 to players who play a game of roulette on a special table and have their number fall on a single 0 at the table. The offer will be valid till February 14 and the casino expects to give away over £1 million in champagne.
Aspers Stratford
In order to qualify for this promotion, players will have to win a special token by placing a bet on a straight up number that must end up being the winning number after a repeat number is spun. Once they have their winning number, they must then take their special token and play on a dozen betting or column field on their next spin. One day after this special promotion winds up, Aspers Casino will be launching its Cash Game Festival which will run from Feb 15 to Feb 19.
The cash game festival was launched in September 2016 and it turned out to be a hit with poker players in the UK as the tournament so hundreds of players participate. The Aspers poker room conducted a number of poker variants such as open face Chinese poker, pot limit Omaha, Sviten special and no limit hold'em.
In a statement, John Scanlon, the head of poker for Aspers said
After the massive success of the previous Cash Game Festival, it was a no brainer to do it all again. In fact, our players were even asking during the last event, when we would do it again? Well the dates are set and now everyone knows, the Cash Game Festival is coming back to London and everyone at Aspers is ready to make it bigger, better, more interactive and definitely more fun than ever before.
The 2017 edition of the Cash Game Festival will see 30 poker tables in action continuously for a period of 5 days.
About the Author
Hi, my name is Marcus Punter and welcome to my website casinositeshelper.com, as a resident of the UK I have spent many years around gambling in various forms (more on this later). I thought I would give you a little insight into why I launched this site and to also give you a little bit of background information into...