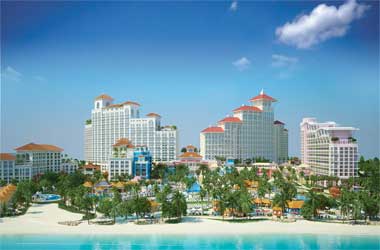 The Bahamian government has defended its decision of putting the struggling Baha Mar casino resort into provisional liquidation saying it was the only viable option available. The casino was put into provisional liquidation by the country's Supreme Court at the request of the government last year after the developer filed for Chapter 11 bankruptcy during June 2016 in Delaware.
The government has said that the decision was essential to the economy of the Bahamas, employment opportunities and the casino's fate.
In a statement, the Bahamian government said
By commencing winding-up proceedings and moving for appointment of provisional liquidators, the government preserved the possibility of a negotiated resolution, while assuring that the fate of the Baha Mar resort and the claims of its creditors would be determined in the Bahamas – not in a bankruptcy court in Delaware. This measure, among other things, saved Bahamian unsecured creditors the cost of pursuing their claims in the US.
The statement is seen as a response to recent remarks made by former Prime Minister Hubert Ingraham that the decision was a bad move by the current administration headed by Prime Minister Perry Christie.
Baha Mar
The government has said that not putting the casino into provisional liquidation would have resulted in the casino remaining in the developer's hands which would have not improved matters. It also refuted Ingraham's assertion that the liquidation could have been handled like the bankruptcy of Resorts International's – Paradise Island, was handled in the 1990s. The government said that the bankruptcies of Resorts International did not affect the Bahamian economy or Bahamian employees since the issue was related to the holding companies and not the casino directly.
However in this case, developer Sarkis Izmirlian's Granite Ventures Ltd has no other asset in the country, making the casino the only material asset because of which the bankruptcy would have significant impact on the Bahamian creditors, employees and the economy as well.
The Progressive Liberal Party Chairman Bradley Roberts also criticized Ingraham's statements saying that they threatened the sovereignty of the country. Speaking in support of the government's decision he said that the decision was correct, as if the bankruptcy proceeding had been allowed to proceed in the Delaware court, it would have meant that the jurisdiction of Bahamian court would have been subjugated to the jurisdiction of a foreign country.
Roberts also charged Ingraham's latest comments was in keeping with his record of failing to stand up for the Bahamas and cited other cases such as the disputed sale of BTC to Cable and Wireless.
About the Author
Hi, my name is Marcus Punter and welcome to my website casinositeshelper.com, as a resident of the UK I have spent many years around gambling in various forms (more on this later). I thought I would give you a little insight into why I launched this site and to also give you a little bit of background information into...