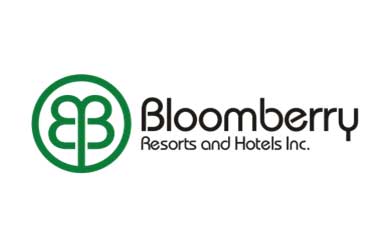 Bloomberry Resorts Corp recently announced that it is considering selling its Jeju Sun Hotel and Casino located on Jeju Island, South Korea. The company stated this in a filing made to the Philippine Stock Exchange adding that no agreement had yet been finalized and selling it was only one of the options the company was considering.
The casino operator had purchased the property back in April 2015 when it was known as t.h.e. Hotel and Vegas Casino and renamed it to Jeju. Bloomberry closed it for extensive renovations between May and September last year. But the casino had to be closed again between November 16 and December 15 as a result of a penalty imposed on it by the local regulator for tax issues related to the prior owner.
According to latest financial filings made by Bloomberry, Jeju Sun recorded gross gaming revenue of PHP23.3 million (US$502,000) in the first quarter of 2016. Its earnings before interest, taxation, depreciation and amortization (EBITDA) was however negative at PHP197.7 million.
Jeju Island has eight operational casinos, all of which allow entry only to foreigners. A number of gaming projects have been announced for development on Jeju Island since as is just 60 minutes away from the Chinese city of Shanghai and 2.5 hours away from China's capital Beijing. The island has benefitted from the ongoing slump in Macau's casino industry as the South Korean government was quick to offer a number of incentives to Chinese visitors including a visa-free entry.
One of major projects being constructed on the island is the Resorts World Jeju, which is a joint venture between Genting Singapore Plc and Chinese developer Landing International Development Ltd. The mega casino project is scheduled to open in 2017.
Another project that has been announced is called the Dream Tower which is to be developed by Lotte Tour Development Co Ltd, a South Korean firm along with Greenland Group, a state-owned developer from China. Melco International Development Ltd has also recently announced its involvement in a project on the island but only in an advisory capacity as of now.
Bloomberry in the meanwhile is continuing to focus on the Philippines casino market. The company recently announced that it was building a second casino in capital city of Manila. The proposed project is a mixed-use development to be located in Quezon City's Central Business District. Bloomberry currently operates the Solaire Resort & Casino in Manila's Entertainment City which is primarily targeted at high end gamblers. The new casino is aimed at mass market tourists and gamblers.
About the Author
Hi, my name is Marcus Punter and welcome to my website casinositeshelper.com, as a resident of the UK I have spent many years around gambling in various forms (more on this later). I thought I would give you a little insight into why I launched this site and to also give you a little bit of background information into...