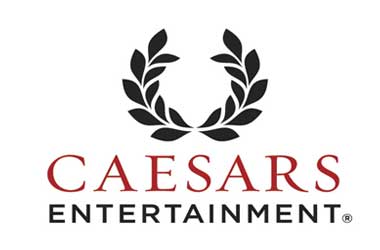 Caesars Entertainment Corp/a> has built a name for itself in the gambling industry launching and operating some of the most well-known casinos in the world. While the brand is well known, the company had accumulated over $18.4 billion dollars in debt and was forced to apply for bankruptcy. The casino giant in an attempt to revive its fortunes had replaced its chief executive officer Gary Loveman in July 2015. Loveman had been the CEO of Caesars since 2003 and Caesars decided it was time to have someone new at the helm and enlisted the services of Mark Frissora.
Frissora has a huge task on his hand as he needs to turn the fortunes of Caesars around. He is being paid a compensation that is around $1.8 million a year and Frissora believes that one of the key ingredients in turning the fortunes of Caesars around is innovation. The new Caesars CEO recently shared his ideas at the Global Gaming Expo in Las Vegas and said that he was shocked that the casino industry in general had been so slow to innovate and keep up with the times.
Mark Frissora believes that Caesars needs to focus on a new market segment and that is namely the younger generation in the age group of 18 to 35. Frissora used his own children as an example and stated that the younger generation are more inclined to go to a website for entertainment than a brick and mortar facility and casinos need to recognize and create multiple products that cater to the demand of these new generation gamblers.
Frissora believes that traditional casino games still have a place but cannot be relied on any longer to entertain the younger generation on a long term basis. The casino industry across the United States has been sluggish for the last couple of years as the number of players visiting brick and mortar casinos has declined and so has the amount they have been spending. Frissora stated that gaming regulators are more open to approve new products and services at this point in time and it is up to gambling establishments to pioneer new games and innovations and submit them for approval.
Caesars is currently testing a new innovative which is bordering alone the lines of having a casino within a casino but Frissora was not willing to share more information terming the project as top secret and something that will be revealed in due course of time.
About the Author
Hi, my name is Marcus Punter and welcome to my website casinositeshelper.com, as a resident of the UK I have spent many years around gambling in various forms (more on this later). I thought I would give you a little insight into why I launched this site and to also give you a little bit of background information into...