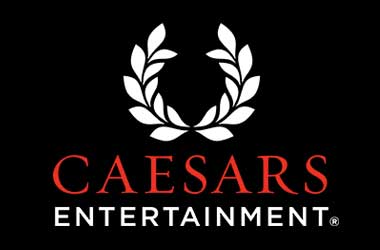 The CEO of U.S. based casino operator Caesars Entertainment Corp. has indicated that the company might develop a new project on the available 90 acres of land that it owns in Las Vegas.
One of the largest casino operators globally, Caesars Entertainment will be emerging from bankruptcy later this year. It has been struggling with substantial debt after it entered into leveraged buyout in 2008 for $30 billion. In 2015 the company put its largest division into bankruptcy.
Bloomberg TV Markets and Finance
In a statement, Mark Frissora CEO said
We have a lot of real estate that's underutilized. We have plans to basically develop all of that very valuable center-strip property as soon as we emerge. Those assets will have a very high-return, low-risk profile.
The company will be restructuring itself as it emerges from bankruptcy. A real estate investment trust that comprises most of company's casinos, including its flagship Las Vegas property Caesars Palace will be created. It aims to slash debt down to $14.6 billion from $23.5 billion which it had in 2014.
Frissora has said that by exiting bankruptcy, the company would be able to move ahead with a lot of growth plans including M&A activity that had been stalled due to the complicated organizational structure. The 90 acres of land being targeted for development includes 50 acres available near Bally's resort, around 40 acres located behind the Linq and nearly seven acres facing Caesars Palace.
In the past two years, Caesars Entertainment has seen a spurt in sales and profit as a result of an extensive upgrade program for its hotel rooms and cost saving measures. Cost savings initiatives across functions such as parking and marketing have achieved an annual cost savings of around $800 million over the past two years according to Chief Financial Officer Eric Hession. He stated that the company had been able to cut costs while retaining market share.
Hotel room revenue has been a significant source of revenue for the company. Average room rent in Las Vegas has jumped from $92 in 2012 to $140 a night in 2016. The company said that its upgradation program would completely renovate nearly 56 percent of its hotel rooms by the year end.
Frissora has stated that Caesars Entertainment was now planning to focus on expanding into new markets such as South Korea, Japan and Brazil. The company is consequently hoping to hire more personnel in mergers and acquisitions, and in casino development.
About the Author
Hi, my name is Marcus Punter and welcome to my website casinositeshelper.com, as a resident of the UK I have spent many years around gambling in various forms (more on this later). I thought I would give you a little insight into why I launched this site and to also give you a little bit of background information into...