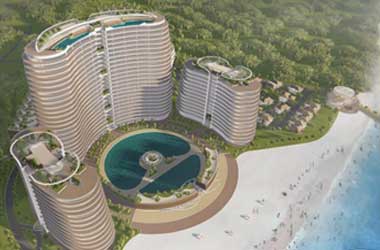 Calata Corp which is looking to invest in a proposed casino project in the Philippine tourist island of Cebu is still looking for additional financing according to a filing made recently with the Philippine Stock Exchange.
Calata Corp a listed agricultural products firm announced in 2016 that it was investing in land for a casino project. In a recent filing ithas said that it requires more time to raise necessary funding. The company intends to use the funds to create a real estate investment trust (REIT) that will invest in a casino venture called Mactan Leisure City in Cebu. It is reportedly in partnership with two other companies namely Macau Resources Group Ltd (MRG) and Sino-America Gaming Investment Group LLC for this deal.
Michael Foxman, chief executive of RiskWise Global Capital Group LLC was one of those individuals who sent a letter to the stock exchange. Calata Corp has confirmed that RiskWise Global is handling project planning, real estate planning, financial and other development related activities on its behalf.
In a statement Foxman said
I wish to advise that my group remains committed to moving forward with the Calata share purchase and to the development of the Mactan Leisure City development, and of course the other undertakings we have been discussing
Foxman stated that RiskWise Global had been attempting to self-finance the Cebu project but that could take place only after the sale of a proposed development project of the company in Australia. He went on to stating that once the company receives the go-ahead from Australian state and federal authorities, he would be ready to move forward with the Philippine venture.
Foxman also said that he was coordinating with other investors who were keen to invest in the casino venture. He pointed out that international investors had been alarmed by the recent security incidents in Philippines, referencing to the attack by a gunman on Resorts World Manila resort, the rise of Islamic terrorism in South Philippines as well as the surprise ouster of Japanese gaming tycoon Kazuo Okada from his role as chairman of Tiger Resort, Leisure and Entertainment Inc, which is the operator of the Okada Manila casino resort.
RiskWise Global on behalf of Calata made a filing earlier this year stating that foreign investors had pulled out from the project due to concerns surrounding the political situation in the country. Foxman had stated at that time that the deal would be finalized by the end of
June 2017.
About the Author
Hi, my name is Marcus Punter and welcome to my website casinositeshelper.com, as a resident of the UK I have spent many years around gambling in various forms (more on this later). I thought I would give you a little insight into why I launched this site and to also give you a little bit of background information into...