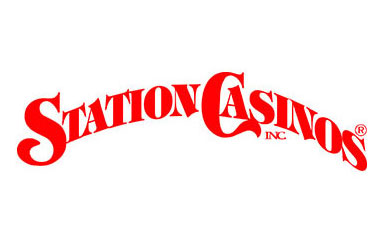 Station Casinos is one of the top casino brands in Las Vegas as the company owns and operates nineteen casinos in Nevada. The gambling establishment has faced a lot of opposition from the casino union in Las Vegas as the union continues to fight on behalf of the culinary employees who work in the casino.
Things have recently escalated between the two parties after Station Casinos filed for an initial public offering (IPO) in October 2015. The Union represents over 55,000 casino workers who are employed in the ranks of cooks, cocktail servers, housekeepers and bartenders.
Station Casinos has collaborated with Deutsche Bank to help with its IPO rollout and the bank's securities division is spearheading this project. Deutsche Bank has purchased a twenty five percent stake in Station Casinos via one of its subsidiaries, while the primary stake holder in the Station Casinos continues to be the Fertitta family.
Since the demands of the union haven't been met by Station Casinos, the union are raising a number of issues including highlighting the fact that the IPO documentation has not addressed the fact that Deutsche Bank has had to pay out over $2.5 billion in order to put an end to investigations which were launched by the authorities to target Deutsche Bank's capital market endeavors. Earlier this year, Deutsche Bank had to pay over $258 million to the federal reserve and state regulators in New York for dealing with clients in companies that are under sanction by America.
The Culinary Workers Union, Local 226 has questioned the creditability of Deutsche Bank with regards to it being an owner of casinos establishments. The union had first sent across a letter to the gambling board in June 2015 which said
We believe the S.E.C. requires a high degree of disclosure so that public investors can judge for themselves the risks associated with buying shares in an I.P.O. like Station Casinos. We ask the board to immediately start a review as to whether it is consistent with Nevada's gaming laws for an investor with this record to have a significant ownership stake in the holder of an unrestricted gaming license.
The union sent across another letter in November to the Securities and Exchange Commission asking them to investigate the October 2013 registration filing by Station Casinos and highlighting the fact that they were highly disturbed by the regulatory issues that Deutsche Bank is violating with the initial public offering filing.
About the Author
Hi, my name is Marcus Punter and welcome to my website casinositeshelper.com, as a resident of the UK I have spent many years around gambling in various forms (more on this later). I thought I would give you a little insight into why I launched this site and to also give you a little bit of background information into...