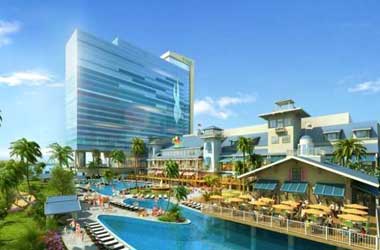 Duetto, a leading company dealing in hotel and casino profit optimization technology recently announced that it has entered into an agreement with Tulsa's River Spirit Casino Resort to provide Revenue Strategy solutions for its gaming facility and the upcoming 27- storey hotel.
Duetto's GameChanger application will provide solutions to manage the pricing and demand for the hotel property.
Duetto
River Spirit Casino Resort is operated by the Muscogee (Creek) Nation tribe and is amongst the leading casinos in the state of Oklahoma. The $365 million renovation plan involves a major expansion of its facilities which will make it the largest casino in Tulsa.
In a statement, Tom Allen, General Manager of Resort Operations at River Spirit Casino Resort, said,
As a new, integrated hotel resort and casino, our goal was to identify and select technology that can adapt to our future needs. In order to convert traffic into greater returns, we found Duetto's experience in combining revenue management with predictive analytics to be most beneficial to our launch.
Allen said that innovative revenue management systems are important for hotels and Duetto's cloud-based application would help in improving revenue significantly. GameChanger will enable River Spirit to develop its loyalty pricing strategies and help in implementation of Open Pricing in which room rates are calculated separately by booking dates, room type and customer segment. The application also helps in building its comp and reinvestment approaches through which dynamic rewards can be issued to loyalty club members on the basis of their overall spends across the resort complex.
Marco Benvenuti, Co-Founder and Chief Analytics & Product Officer for Duetto said that their solutions were ideal for casinos like River Spirit, enabling them to implement sophisticated revenue strategy models like dynamic loyalty programs and Open Pricing. He added that such technologies helped the casino in their objective to improve revenue from the hotel, casino and new on-site facilities, changing the way casinos manage their revenue growth.
Apart from the hotel which will have 483 rooms and suites, other amenities being built are a 30,000 foot convention center, a new themed pool and bar area as well as a 2,500 seater theater for live entertainment and sporting event. A new 50,000-square- foot casino facility called Margaritaville Casino in addition to a restaurant is also part of the plan. The upgraded facility is scheduled to open in December 2016.
Duetto's Revenue Strategy solutions are used by over 1,000 casinos and hotels across 50 countries, helping them with their pricing and revenue decisions with actionable data.
About the Author
Hi, my name is Marcus Punter and welcome to my website casinositeshelper.com, as a resident of the UK I have spent many years around gambling in various forms (more on this later). I thought I would give you a little insight into why I launched this site and to also give you a little bit of background information into...