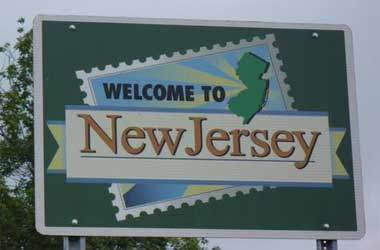 The majority of New Jersey lawmakers are in agreement to expand the state's gambling industry beyond Atlantic City and set up casinos in other locations as they believe that this move will be beneficial to the garden state. However economists and public policy experts are not sharing the same optimistic outlook and have issued a note of caution. These experts believe that the market may not have the potential to sustain the casinos in the long run.
The casino industry in New Jersey which is limited currently to Atlantic City has steadily declined over the past decade and has brought the city to the brink of bankruptcy. Gaming revenue from Atlantic City's casinos was $2.56 billion in 2015 (a drop of 7 percent from 2014) as opposed to $5.2 billion in 2006.
The new proposal to introduce casinos into cities in the northern parts of the state is an attempt to revive the industry, fight off neighbouring competition and increase the overall economy of the state. State legislators believe that it will regenerate the economy, bringing in close to 12,000 jobs in areas where these new casinos are located. Jersey City and East Rutherford are the two cities being considered for New Jersey's new casinos. The Mayor of Jersey City, Steve Fulop is eager for a new casino to open in his city and believes that it is a big revenue opportunity that must implemented for the benefit of the state.
However experts fear that the market in the region is saturated and casinos no longer have the drawing power than they once had. The customer base for casinos in New Jersey is shrinking and it is uncertain if the new casinos will be successful in being able to stop New Jersey gamblers from crossing the state border and going into neighbouring casinos in the states of New York, Connecticut and Pennsylvania.
In a statement, Sheila Reynertson, a Senior Policy Analyst, New Jersey Policy Perspective said,
The big winners are not going to be your everyday people who need work. It's going to be the developers, gaming manufacturers, casino owners … and that's it. Long-term, I think it's irresponsible for the legislators to push this as an economic driver for everyday New Jerseyans.
Doubts have also been raised by economists Ellen Mutari and Deb Figart who wrote the book, Just One More Hand: Life in the Casino Economy, which studies the lives of Atlantic City casino workers. They don't think the move to set up casinos out of Atlantic City is a wise decision and question some of the analysis which states that the new casinos will create a total of 12,000 jobs. Mutari and Figart believe that the number of jobs will be a lot lower and most of them will be low paying jobs.
New Jersey voters will have a chance later this year to express their views and decide if they really want casinos outside Atlantic City.
About the Author
Hi, my name is Marcus Punter and welcome to my website casinositeshelper.com, as a resident of the UK I have spent many years around gambling in various forms (more on this later). I thought I would give you a little insight into why I launched this site and to also give you a little bit of background information into...