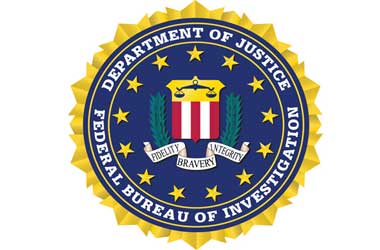 The casino industry has always been targeted by criminal syndicates who use casinos to conduct money laundering, drug trafficking and prostitution.
The Chinese government was forced to launch an anti-corruption crackdown in Macau, the biggest gambling hub in the world. Beijing focused on VIP gamblers and corrupt officials who were suspected of money laundering and the crackdown resulted in a huge shortfall for Macau's casinos as these VIP gamblers and officials decided to stop visiting Macau and stay out of the reach of the authorities.
During the last few years, the increase in money laundering activities in the United States has grown considerably and federal authorities have decided to keep a watchful eye on casinos all across the country. The U.S. Treasury believes money laundering accounts for nearly $300 billion a year and $64 billion is drug trafficking money. The criminal syndicate uses money laundering to turn their dirty money into clean bills that have no crime attached to them.
These crime syndicates use a variety of networks to launder money including taxi companies, banks, liquor stores but their favourite method lies with the casinos as large sums of money can be transacted quickly. Between 1999 and 2012 the treasury department issued a total of $4.2 million in fines to casinos that were involved with money laundering activities.
In 2013, the feds finalized on a settlement of $47 million with the Las Vegas Sands Corp after an investigation revealed that the casino was used by a Mexican drug cartel to launder large sums of money.
In 2014, the treasury department issued a $75 million penalty on the Tinian Dynasty Hotel and Casino located in the Marina Islands after a sting operated revealed that the casino did not follow money laundering policies and co-operated with VIP gamblers permitting money laundering activities to take place.
In 2015, the treasury found the Trump Taj Mahal Casino Resort in New Jersey to have deliberately violated the Bank Secrecy Act violating money laundering laws and issued a $10 million fine. These crimes continue to grow and the fines keep getting bigger with every passing year.
U.S. Attorney André Birotte Jr went on record after the 2013 Las Vegas Sands Corp settlement to say
What happens in Vegas no longer stays in Vegas. All companies, especially casinos, are now on notice that America's anti-money-laundering laws apply to all people and every corporation, even if that company risks losing its most profitable customer.
About the Author
Hi, my name is Marcus Punter and welcome to my website casinositeshelper.com, as a resident of the UK I have spent many years around gambling in various forms (more on this later). I thought I would give you a little insight into why I launched this site and to also give you a little bit of background information into...