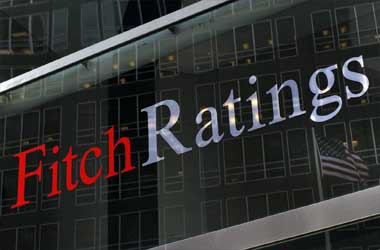 Credit rating agency Fitch Ratings expects the proposed Wynn Palace in Macau's Cotai area to outperform other casinos being opened in the region. It has forecasted an earnings before interest, taxation, depreciation and amortization (EBITDA) of US$580 million for Wynn Palace in 2017.
Wynn Macau Ltd, the subsidiary of U.S.operator Wynn Resorts Ltd has not yet revealed an official date for the opening of the casino resort although it is scheduled to open in the third quarter of this year. Previous opening dates in March and June this year have been postponed.
Other casino openings in Cotai include MGM Cotai's casino resort which will open in the first quarter of 2017. This launch date has also been postponed as the earlier date was fixed during the fourth quarter of 2016. The other mega casino resort to open in Cotai will be Sands China Ltd's Parisian Macao which is set to open mid-September this year.
According to Fitch, Wynn Resorts will consolidate its market share after the Wynn Palace opens in the third quarter and will see revenues grow at a faster rate than the market in 2016 and 2017.
Wynn Resorts has declared earlier that it expects the 2017 EBITDA to be in the range of 630 million to $850 million for Wynn Palace, which analysts have termed as extremely bullish. Fitch has stated that Wynn Macau's share in the Macau gaming revenue market would go up to around 13 percent by 2018 vis-à- vis the 10 percent share it had in 2010. The agency has attributed Wynn's favorable outlook to the availability of existing underused assets it possesses.
In a statement, Fitch said,
Fitch's stronger confidence in Wynn Palace takes into account Wynn Resorts' ability to transfer underutilized resources to Cotai from [the Wynn Macau casino hotel in the] peninsula including approximately 50 tables and US$100 million of annualized labor costs.
Fitch also referred to strong utilization trends observed in Wynn's mass market segment despite the current downturn which indicates its ability to attract customers. The mass market win per table per day for the casino dropped by 38 percent since the start of the slump in 2014 which Fitch termed acceptable since Wynn Macau increased the number of mass table games by 28 percent and mass market revenues across the market fell by around 30 percent.
Analyst firm Sanford C. Bernstein Ltd has also expressed optimism regarding Wynn. It has said that if Macau's VIP market segment rebounds faster than anticipated it could benefit Wynn disproportionately since it currently has the maximum VIP-focused offerings in the market.
About the Author
Hi, my name is Marcus Punter and welcome to my website casinositeshelper.com, as a resident of the UK I have spent many years around gambling in various forms (more on this later). I thought I would give you a little insight into why I launched this site and to also give you a little bit of background information into...