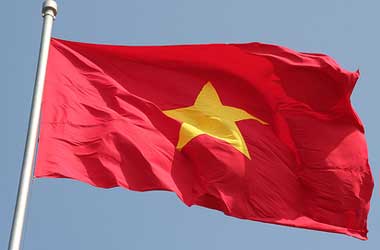 Global real estate services firm Jones Lang LaSalle (JLL) has reported that international casino operators were showing renewed interest in the Vietnamese gaming industry after the government issued a decree allowing locals to gamble in selected casinos in the country.
JLL has reviewed the latest developments in its July report covering Vietnam's hotel and tourism industry.
The real estate firm noted that that the decree had increased interest in gaming services across the country.
In a statement JLL said,
International casino developers have been circling Vietnam given the recent lifting of a ban on local gambling. Many hotels across the country have chosen to add electronic gaming to boost revenues.
The much awaited gaming decree from the government came into effect on March 15. Under the new terms, Vietnamese citizens who are over 21 years of age and have monthly income of at least VND10 million (US$43) would be allowed to enter casinos for the purpose of gambling. However no casino has so far been formally approved to do so.
There are several casino projects under development as well are currently operational in the country including in popular areas of Da Nang and Hoi An.The southern resort island of Phu Quo is one of the destinations likely to benefit from the growth of the casino industry. The JLL report noted that the Ho Tram Gran in the south was continuing with construction of the second phase of a 559-room hotel facility. The second phase is expected to be open by 2018. The operator has reportedly announced a third phase as well.
Jones Lang LaSalle pointed out that majority of the casino projects in Vietnam have come under fire due to fears of increased social problems like problem gambling. The company stated that if properly planned and executed, these projects are likely to deliver positive returns, leading to continued interest from top global investors.
Adam Bury, Senior Vice President, Investment Sales, Asia Pacific, Hotels & Hospitality Group at JLK highlighted that Vietnam was no longer seen as a destination to be visited once. He stated that with an exciting food scene, new golfing facilities and casinos, repeat visitations were on the rise.
The country saw a record 10 million international visitor arrivals in 2016 and the goal is to raise it to 20 million visitors by 2020. Arrivals from China in particular saw a sharp growth in 2016, jumping by nearly 50 percent. The other remarkable growth was seen in Russian arrivals which grew by 60 percent.
About the Author
Hi, my name is Marcus Punter and welcome to my website casinositeshelper.com, as a resident of the UK I have spent many years around gambling in various forms (more on this later). I thought I would give you a little insight into why I launched this site and to also give you a little bit of background information into...