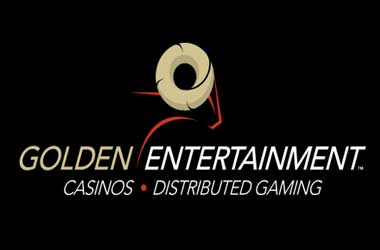 Golden Entertainment Inc, the largest slot operator in Nevada has significantly expanded its presence in Montana after its recent acquisition of Amusement Services LLC for $25 million.
Amusement Services owns 1,800 gaming devices which are located in 180 retail locations across the state.
On the successful completion of the deal, Golden Entertainment will now operate close to 3,000 slot machines in Montana, making it the second biggest gaming distributor in the state.
In a statement, Blake L. Sartini, Chief Executive Officer of Golden Entertainment said
When the transaction closes, we believe the Company will have a leadership position among the largest distributed gaming operators in Montana. Montana is an attractive distributed gaming market, and with an enhanced footprint in the region, we are well positioned to capitalize on this opportunity
Amusement Services is based in Billings and has been operational now for over 10 years. The company provides entertainment and casino solutions in Montana which includes the installation and management of gaming and amusement devices, as well as ATM machines.
The deal will enable Golden Entertainment to leverage the extensive local relationships built over the years by Amusement Services.
This is Golden's second acquisition in Montana. In January this year, it acquired Rocky Mountain Gaming Inc., C. Lohman Games Inc. and Brandy's Shoreliner Restaurant Inc. for $20 million which gave it 1,000 gaming devices in Montana and marked its entry into the state.
Las Vegas-based Golden Entertainment is the largest slot machine operator in Nevada, having thousands of slot machines in locations spread across the state. It operates 50 taverns across three tavern franchises namely the PT's, Sean Patrick's and Sierra Gold in Nevada.
The company also operates four casinos with three of them located in Pahrump.
Golden Entertainment stated that prior to its latest acquisition, it had around 10,000 gaming devices spread across 770 distributed gaming locations in the three states it operates in which are Nevada, Montana and Maryland. It also has over 30 table games in these three states.
After the successful completion of this deal, Golden Entertainment will become one of the largest distributed gaming operators in U.S. The transaction is expected to be finalized by the end of April. The deal price will be funded via borrowings through the company's revolving credit facility.
Tim Carson, the Co-Founder and President of Amusement Services will be joining Golden Entertainment as the Vice President of Montana Operations in order to provide support to the management transition and to ensure continuity in the operations of the Montana business.
About the Author
Hi, my name is Marcus Punter and welcome to my website casinositeshelper.com, as a resident of the UK I have spent many years around gambling in various forms (more on this later). I thought I would give you a little insight into why I launched this site and to also give you a little bit of background information into...