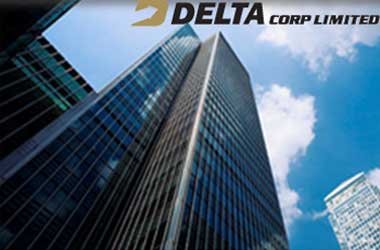 Indian casino operator and hospitality company Delta Corp has commenced the process to acquire Gaussian Networks Pvt Ltd, the five-year old company that operates India's biggest online poker website, Adda52.com. The deal worth Rs 182 crore ($27 million) will have both stock and cash components.
Adda52.com has over 6,00,000 registered members and is considered to be the leading online poker website in the country. Under the terms of the deal, Delta will first acquire a 26% stake in Gauss Networks Pvt Ltd for Rs 47.3 crore in cash. The first leg of the transaction is expected to be completed by June 30, 2017. Delta is not expected to create any treasury stock, but will be issuing its own shares to equity holders of Gaussian.
Adda52GoPlay
The deal price of Rs 182 crore is almost four times the latest revenue of Gaussian. In the financial year 2015-16, the company posted consolidated revenue of Rs 47.13 crore.
In a statement, Hardik Dhebar, Group CFO of Delta Corp said
Poker has been a rage with most of the people not only in India but world over and we believe that the potential to grow this business is immense. They[adda52.com] have shown 35 percent growth over the last couple of years and we believe that this is not the end of it and this growth not only can be maintained but can be better
Gauss Networks is a software company with Software-as- a-Service (SaaS) offerings but also owns Gaussian, the operator of Adda52. Founded by Anuj Gupta an IIT-Delhi alumnus, this Gurgaon-based company specializes in a variety of online games such as poker, rummy, scrabble, chess, golf and pool. It operates several online gaming sites including adda52.com, adda52mart.com and adda52rummy.com.
The acquisition marks the entry of Delta, which runs four offshore casinos in Goa and Daman into the online gaming business. Owned by Jaydev Mody, Delta Corp. entered the gaming and hospitality space in 2008 and soon became the dominant player. It currently owns three out of the six offshore gaming licenses issued in the state of Goa and has three casinos namely Deltin Royale, Deltin JAQK and Deltin Caravela.
Deltin Royale in Goa is said to be India's largest live offshore gaming vessel. The floating casino has 950 gaming options which includes 250 slot machines and 116 tables. In addition to these three casinos, Delta Corp also owns two hotels in Goa and a five-star hotel in Daman. The company offers in total over 2,000 gaming options across all its gaming properties.
About the Author
Hi, my name is Marcus Punter and welcome to my website casinositeshelper.com, as a resident of the UK I have spent many years around gambling in various forms (more on this later). I thought I would give you a little insight into why I launched this site and to also give you a little bit of background information into...