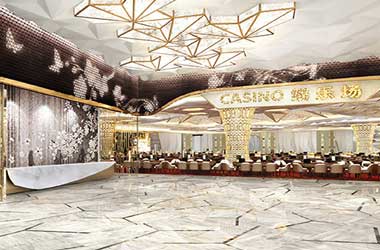 The promoter of a proposed casino project in South Korea's Jeju Island has raised necessary capital for the project through a third party placement. The Jeju Dream Tower Integrated Resort project is a foreigner only casino that is being developed by Lotte Tour Development Co Ltd.
Lotte Tour Development said that the funds raised amounted to KRW40 billion ($35.4 million) and will be used to procure a casino license as well as for working capital. Investors who have funded the Jeju Island casino project include Timefolio Asset Management who have invested KRW22 billion, IBK Asset Management with KRW1.5 billion, Shinhan Investment with KRW5 billion, Pine Asia Asset Management with KRW8.5 billion and KB Securities with KRW3 billion. The investments come in the form of three-year non-guaranteed convertible bonds carry a zero percent coupon and a 1 percent yield to maturity with conversion price of KRW8,300.
샤잠웹사업부
In a statement Lotte Tour Development said,
The successful issuance of convertible bonds with an exceptional condition – despite the financial market uncertainty due to North Korea's nuclear crisis – is a result of high growth potential of Jeju Dream Tower Integrated Resort, which will become a key tourist attraction in Jeju
The company has partnered with a Chinese real estate developer named Greenland Group for the project. China State Construction Engineering Corp will act as the contractor and has guaranteed a project completion along with providing an 18-month line of credit.
Lotte Tour Development said that the project will feature a 750 room hotel and related amenities, an observation deck, a luxury shopping mall along with a foreigner-only casino. These facilities will account for 59 percent of the project's gross floor area (GFA). Partner Greenland Group will own and develop the remaining 41 percent as an 850-room apartment hotel. The total area available under the project is 303,737 square metres.
According to Lotte Tour Development, Jeju Dream Tower Integrated Resort will be the tallest building in Jeju Island with a height of 169 metres (554 feet). The tower will have 38 stories according to current design plans. The proposed project site is approximately at a distance of 3 kilometres (1.9 miles) from Jeju International Airport and 7 kilometres from the port Jeju International Cruise Terminal.
Lotte Tour Development also pointed out that the project will be just 600 metres away from a major shopping zone that was visited by over 4 million Chinese tourists last year alone. Construction began on the site in May 2016 and is expected to be completed by September 2019.
About the Author
Hi, my name is Marcus Punter and welcome to my website casinositeshelper.com, as a resident of the UK I have spent many years around gambling in various forms (more on this later). I thought I would give you a little insight into why I launched this site and to also give you a little bit of background information into...