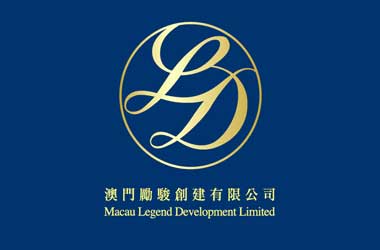 One of Macau's well known establishments, the Macau Legend Development Ltd has announced that it has signed a letter of intent for the sale of the Landmark Macau, which is one its two major properties in Macau. According to the filing made with the Hong Kong Stock Exchange, the buyer is an existing shareholder of the company.
The Landmark Macau is an integrated complex comprising a five-star hotel, a casino and luxury shopping facilities. The property features Macau's first themed casino called Pharaoh's Palace Casino, which operates under an SJM Holding's gaming license.
The company's co-chairman and chief executive, David Chow Kam Fai called the transaction an important one for the company adding that the letter of intent would work as a framework to work out the terms and conditions of the sale.
The Landmark Macau has been valued at HKD5.47 billion at the end of 2015 as per an independent valuation report quoted by the company in its filing. The casino has reported gaming revenue of HKD744.4 million in 2015, a decline of 34.7 percent year-on-year. Macau Legend itself has posted a net loss of HKD268.5 million for 2015 against a net profit of HKD478.9 million in 2014.
The company is hoping to use the proceeds of the sale to focus on strengthening its other ventures. In a statement Macau Legend said,
As such, the company anticipates that the proposed disposal will allow the group to expand its businesses in Macau and overseas without taking on too much additional leverage.
The company has stated in its filing that it will be focusing on projects in Southeast Asia where China's new policy initiative One Road, One Belt is encouraging investment into tourism related ventures. Under this new initiative launched by Chinese President Xi Jinping, countries along the Silk Road Economic Belt are being encouraged to connect and enhance trading relations through development of infrastructure.
The proceeds will also benefit the company's Macau Fisherman's Wharf project which is currently being redeveloped. The company is constructing new facilities in the complex in addition to renovating the existing ones. The new Harbourview Hotel in the Wharf has already had a soft launch and according to Mr. Chow, the construction of a second hotel called the Legend Palace Hotel will be wrapped up by this June.
Macau Legend is also building a major casino resort in Cape Verde, an African island nation, at the cost of €250 million.
About the Author
Hi, my name is Marcus Punter and welcome to my website casinositeshelper.com, as a resident of the UK I have spent many years around gambling in various forms (more on this later). I thought I would give you a little insight into why I launched this site and to also give you a little bit of background information into...