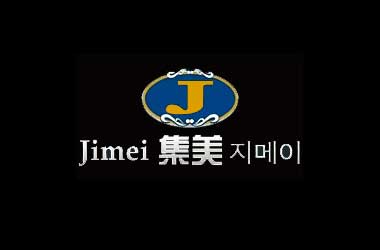 Macau's junket operator Jimei International Entertainment Group Ltd recently announced that it is planning to develop a resort in Cambodia. According filings made by the company with the Hong Kong Stock Exchange, the company has entered into agreements with two firms to launch an entertainment complex in the Sihanoukville a coastal city in Cambodia, located around 130 miles from capital Phnom Penh.
Jimei has decided to partner with Yeejia Tourism Development Company, a resort developer based in Cambodia and will be establishing a joint venture for the execution of the project. The junket operator is also partnering with MCC International Incorporation Ltd which will provide construction, engineering, and related consultancy services for the joint venture.
MCC International Incorporation Ltd is a Beijing-based company said to have connections with a state-owned company, China Metallurgical Group Ltd. The plans stated in the filings reveal that the project will have a hotel, a theme park, a golf course and other entertainment operations.
There is no clarity as of now as to whether the resort will feature gaming facilities. Yeejia Tourism Development will provide the land use rights for the site on which the resort is planned as well as assistance in getting all the necessary approvals and licenses for the project. Jimei would handle the financing for the joint venture and develop plans for the resort.
According to Grant Govertsen, Union Gaming analyst, the resort is an existing project which started construction in 2009. Called the Golden Silver Gulf resort, it has faced frequent disruptions in its development ever since its launch. Jimei already has business operations in Cambodia, running a gambling junket for Cambodia's largest casino resort NagaWorld.
Govertsen does not believe the new resort will result in any challenge to NagaWorld. In a statement, Grant Govertsen said,
Should Jimei's project come to fruition it is likely at least several years away, and the company's contribution to Naga's VIP story is likely measured as a single digit percentage of rolling chip volume. While this does represent incremental risk to Naga, we are not inclined to adjust our model at this time
Govertsen further added that the resort is unlikely to make any inroads into the primary customer segment of NagaWorld's mass market tourists. With Jimei involved the resort will mostly target inbound VIP gaming customers.
Junket operators such as Jimei have been forced to move their operations out of Macau as the VIP gambling segment has collapsed during the last 24 months due to the anti-corruption crackdown launched by Beijing. Jimei has done its best to diversify its operations and look to new markets to bring in consistent revenue from VIP gamblers.
About the Author
Hi, my name is Marcus Punter and welcome to my website casinositeshelper.com, as a resident of the UK I have spent many years around gambling in various forms (more on this later). I thought I would give you a little insight into why I launched this site and to also give you a little bit of background information into...