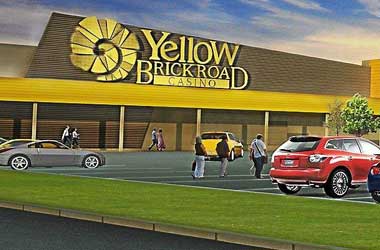 A bill has been passed in the state of New York which will enable Madison County to get 25 percent of the Yellow Brick Road Casino profits which is now shared by the Oneida Indian Nation and the state.
The state Senate passed the bill almost unanimously voting 57 to 1 to allow a portion of the profits received by the state to be given to Madison Country despite opposition from the neighboring Oneida County.
County officials have said they are not sure of the amount that would be received as the result of the 25 percent share. The bill will now move to the state Assembly for further approval. Sen. David Valesky who sponsored the bill said that Madison County was the only county not receiving host community benefit despite having a Native American casino within its limits.
In a statement, Valesky said,
This is a basic issue of fairness. With gaming comes increased wear on infrastructure and other county administrative responsibilities, such as emergency services. The state recognizes these burdens in the form of a host community benefit. Now that Madison County is a host community, it should receive the same benefits.
The bill is however likely to result in conflict between the two counties of Oneida and Madison over the gambling revenue due to them. According to a 2013 settlement, the Oneida Indian Nation of New York would be granted exclusive rights to casino gambling in 10 counties of the state in exchange for sharing gambling revenue from their first casino Turning Stone Casino & Resort with the 10 counties in question and the state.
As a result of this deal, Oneida County receives the major part of Oneida's annual gambling payouts to the state. The Oneidas tribe gives $3.5 million a year to Madison County and pay $2.5 million a year and 25 percent of profits from slot machines to the Oneida county. The overall profit from slot machines from Oneida's casinos is between $50 to $60 million a year which is a considerable sum of money that the tribe is giving away to Oneida County. The tribe gave away around $14 million in 2015.
Once the Yellow Brick Road Casino was opened in 2015, Madison County asked the state to allot a share of the casinos profits as well. The Oneida County opposed this move saying that the 2013 agreement states that any modification in the terms cannot be made without approval from all parties concerned which are the Oneida and Madison counties, the Oneida Indian Nation and the state Legislature.
About the Author
Hi, my name is Marcus Punter and welcome to my website casinositeshelper.com, as a resident of the UK I have spent many years around gambling in various forms (more on this later). I thought I would give you a little insight into why I launched this site and to also give you a little bit of background information into...