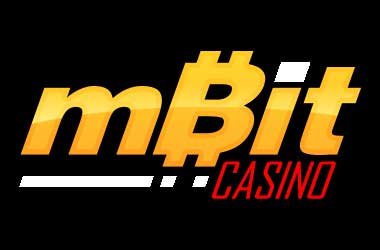 The online gambling industry has grown at a rapid pace all across the world and so has cyber crime. Online casinos have to store a lot of player information on their servers or in the cloud and cyber criminals are always looking for ways to breach the security of these online casinos and gain access to both personal and financial information of their online player database.
PokerStars, the biggest poker website in the world was recently targeted by a group of hackers who were suspected to be from Russia. They used malware to penetrate the PokerStars network and pass on real time information about poker player's hands to their online poker agents who were posing as players. These players then used their unfair advantage to on to win millions of dollars. PokerStars acknowledged the breach and committed to focusing on improving its online security protocols.
Curaco based mBit Casino has made it a priority from the start to use the latest technology and cyber security to safeguard its website from malware and hackers. The company has invested both time and money to study the current gambling regulations and online security policies to discover loopholes that can be manipulated by hackers from across the world. The company decided to safeguard its online casino from hackers by adopting cyber security that allows players to maintain their anonymity and be discrete at all times.
The casino deals entirely with Bitcoins, a digital currency that players can use to make deposits and withdrawals. Since mBit Casino does not require any credit or debit cards, mBit casino players are not required to share any personal or financial information on the website, making their association with mBit Casino completely secure.
The popularity of Bitcoin continues to grown in the poker community as it is a lot safer than using credit cards or online banking. mBit Casino allows players to make deposits and withdrawals with Bitcoins and also processes cross border transactions, making it extremely easy for poker players transfer and withdraw their winnings.
MBit Casino is currently running a special promotion encourage new players to signup and use their bitcoin platform. In a statement, a representative from mBit Casino said
The online platform ensures to top-up players' account with additional Bitcoins whenever they make a deposit. These offers include a First Time Deposit bonus, where new players get a 110% additional funds on their first deposit; a Second Time Deposit bonus where players receive a 50% extra top-up on second Bitcoin deposits; and a Reload Bonus which adds an additional 25% fund on every Bitcoin deposit that precedes the first and second deposit
About the Author
Hi, my name is Marcus Punter and welcome to my website casinositeshelper.com, as a resident of the UK I have spent many years around gambling in various forms (more on this later). I thought I would give you a little insight into why I launched this site and to also give you a little bit of background information into...