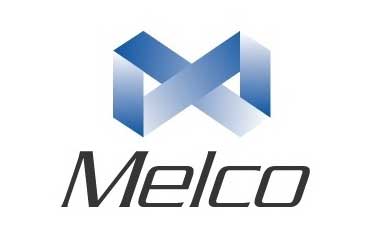 After winning the first ever casino license to be issued by the Republic of Cyprus, Asian casino operator Melco International Development Ltd has said that it will build a world class casino resort in the country.
In a statement a spokesperson for Melco International said
The consortium welcomes the decision and looks forward to collaborating with the Cyprus government to meet the set targets and establish a world class integrated casino resort that will be highly beneficial to the economy and tourism of Cyprus.
The company was informed earlier this week by the Cyprus' Ministry of Energy, Commerce, Industry and Tourism that the proposal submitted by the consortium where Melco is the leader, has satisfied all the technical requirements laid out in the second phase of the licensing process.
The consortium is made up of three entities which are Melco International, controlled by casino tycoon Lawrence Ho Yau Lung, Hard Rock International Inc – operating though a subsidiary Seminole HR Holdings LLC , and a local partner Cyprus Phasouri (Zakaki) Ltd.
In the first round of tendering, there were eight bidders of whom three were shortlisted. Apart from Melco's consortium, Philippines-based casino operator Bloombery Resorts Corp and casino developer NagaCorp Ltd who operates the Cambodian casino resort NagaWorld were shortlisted.
Bloombery and NagaCorp subsequently dropped out from the process citing difficulties in acquiring suitable land and in completing official paperwork . This was despite the government providing an extension in the deadline for submitting final bids. As per a special legislation, the winning casino developer needs to develop a property with a minimum of 500 luxury hotel rooms, 100 gaming tables and 1,000 gaming machines. The licensee will also be allowed to develop a satellite casino as well as three slots parlour across the country.
The casino that was given the license that would be valid for 30 years and the first 15 years will allow them to be the exclusive operation in the region. Post the exclusivity period, licenses can be issued to other parties opening up the region for competition.
Local media had quoted Constantinos Petrides, the deputy minister to the president of Cyprus saying that construction of the project will start in the first quarter of 2017. Petrides also stated that the casino resort is expected to bring in nearly $554.6 million in investment. Melco has so far not confirmed the amount of investment or provided timelines for the project.
About the Author
Hi, my name is Marcus Punter and welcome to my website casinositeshelper.com, as a resident of the UK I have spent many years around gambling in various forms (more on this later). I thought I would give you a little insight into why I launched this site and to also give you a little bit of background information into...