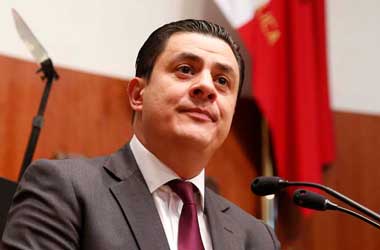 The president of the Board of Directors of Mexico's Senate has urged the Mexican government to speed up the reform of the country's gaming law claiming that most of slot machines located within country's gaming facilities were either uncertified or tampered with, consequently exposing customers to fraud. He has blamed poor governmental oversight arising from outdated regulations for this.
In a statement Senator José Maria Martinez said,
The legal vacuums that persist make it difficult to regulate this activity, while the number of bookmakers, games and raffles continues to grow with electronic scrap or uncertified machines.
According to the country's Gaming Board which operates under the Interior Ministry (SEGOB), around 434 casinos out of the total 789 licenses issued are currently operational. Almost half of them have been made legal as result of stays granted by local or regional courts and in doing so have not been certified by gaming authorities. The amendments made in 2004 to the 1947 gaming law have also exacerbated the problem as they allowed several operators to undertake expansions projects.
The Senator pointed out that at least four attempts have been made to reform the 1947 Raffles and Gambling Act so far in order to strengthen the government's supervisory powers. Lawmakers have made several attempts to repeal the older law and develop a new legislation in order to give a boost to tourism in the country. One of the goals was to create Las Vegas-style gaming facilities within five-star hotels in top tourist destinations. The focus has however now shifted to creating a strong legislative framework that can effectively regulate the gaming industry in the country. This has become particularly critical given the fast growth of gaming operations nationwide as well as the recent controversies surrounding issuance of licenses.
The Senate has taken over the responsibly of putting together new legislation for introducing gaming reforms. Under the new rules proposed, local sports betting shops and slot parlors will no longer be able to rely on the local courts to bypass closure orders. They will have to fully comply with current gambling regulations if they want to remain operational.
Legislators have also expressed their intention to cease issuance of umbrella licenses which allows the license holder to operate a number of parlors and sports betting shops under a single license. The new legislation is expected to allow operators to function till their existing license lapses, but would require the operators to reapply for a license after expiry.
About the Author
Hi, my name is Marcus Punter and welcome to my website casinositeshelper.com, as a resident of the UK I have spent many years around gambling in various forms (more on this later). I thought I would give you a little insight into why I launched this site and to also give you a little bit of background information into...