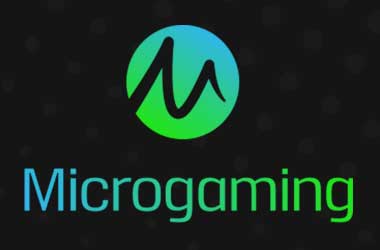 Microgaming, one of the leading online casino game developers made a deal during 2012-2013 with Playboy in order to create an online slots game based on the Playboy brand established by Hugh Hefner.
Microgaming's Playboy deal is finally coming to fruition as Microgaming has now confirmed that the company is developing a new online slot game for Playboy called 'Playboy Gold'.
The newly licensed game will have 6 reels and feature signature Microgaming base game features along with bonus options to help differentiate the slots game from the rest of the Microgaming online slots catalog. Playboy Gold has a launch date for March 7, 2018. The game will specifically be developed by a third-party developer called Triple Edge Studios who will work under the Microgaming banner. This new independent studio is under contract by Microgaming to provide them with exclusive content.
Triple Edge Studios is set to launch in February 2018 during the ICE Totally Gaming 2018 special conference. ICE brings together all gaming sectors such as sports betting, street, bingo, betting, casino, lottery, online, mobile, and social gaming. The new game Playboy Gold will be displayed in the ICE tradeshow from February 6 to 8.
The studio is set to work on the highest quality original games for not only Microgaming but also the Quickfire Gaming Platform (the platform responsible for the distribution of the Playboy Multi-Player Online Slot, Terminator II Online Slot, Game of Thrones Online Slot, and Avalon II: the Quest for the Grail).
In a statement, Valerie Golson, the Playboy Senior Vice-President of Gaming and Location- Based Entertainment said
For decades, gaming has been one of the most popular and iconic parts of the Playboy Lifestyle. From our successful Playboy Clubs and Casino and land-based games to our VIP player events and our online gaming properties, Playboy's unique and exciting take on the world of gaming has been some of the most successful in the industry.

We're thrilled to be working with Microgaming to expand our partnership and introduce a new gaming experience for players around the world
Golson adds that the whole company is thrilled to work with Microgaming in order to expand their partnership and introduce a whole new Playboy-styled gaming experience for avid players all over the world. David Reynolds, the Microgaming Games Publisher also commented on the Playboy-Microgaming partnership and said it was a pleasure to work with the Playboy team and develop this new online slot.
About the Author
Hi, my name is Marcus Punter and welcome to my website casinositeshelper.com, as a resident of the UK I have spent many years around gambling in various forms (more on this later). I thought I would give you a little insight into why I launched this site and to also give you a little bit of background information into...