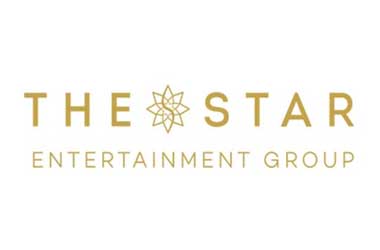 An incredible run of good luck for six high rollers in The Star Entertainment Group's casinos has caused a dent in the profits of the group. The hit is likely to be to the extent of $80 million.
The group's Chief Executive Matt Bekier said that it was an abnormal statistical event and completely unexplainable.
In a statement, Matt Bekier, Chief executive, The Star Entertainment Group said,
We've looked at it every which way. We've looked at the distribution of bets, we've looked at the players, we looked at who won, we understood the lifetime history of the players that won — and it's just bad luck.
The unusual streak for these VIP gamblers is said to have happened at baccarat, a game typically favoured by Chinese players, with bets going up to $500,000 a hand. The scale of the wins has resulted in affecting the profits of the group significantly for the half year ending December 2015. Net profit for The Star group declined by 37.9 percent, instead of increasing by 26.1 percent to $142 million as was forecasted.
Under The Star's business model, a win rate of $1.43 from every $100 bet by high rollers is factored in, although this has dropped to 88 cents in recent times. An earlier instance of such an event was in 2014 when Crown Casino's James Packer said that the company's VIP segment profits were almost $100 million lower than calculated previously calculated estimates due to the good luck of gamblers.
Bekier however said that he expected things to even out eventually, saying that both good and bad luck was not sustainable over an extended period of time. Discussing the company's results, he said that apart from losses from the VIP wins, the companies were performing well. He stated that the domestic businesses have been helped by improved facilities, better marketing in conjunction with loyalty programs and better economic conditions in the group's markets to register a strong growth.
He added that the expansion and renovation projects at The Star Sydney and Jupiters Gold Coast would be impacting the groups' revenues and earnings during the second half of 2016.
The Sydney project entails an investment of up to $1 billion while the Gold Coast project will involve an investment of $850 million. Additionally, the Star Group is in the process of building a new $3 billion integrated resort at the Queens Wharf in Brisbane, in place of the Treasury casino.
About the Author
Hi, my name is Marcus Punter and welcome to my website casinositeshelper.com, as a resident of the UK I have spent many years around gambling in various forms (more on this later). I thought I would give you a little insight into why I launched this site and to also give you a little bit of background information into...