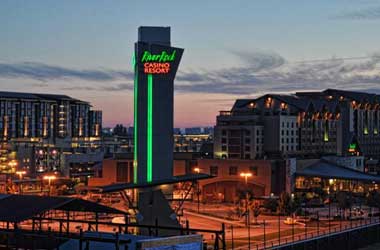 British Columbia's Attorney-General has flagged the River Rock Casino in Richmond over suspicions that money laundering was carried out in 2015.
Gaming officials were authorized to audit casino transactions for 2015 and their audit report had a number of red flags that confirms that the casino could have been used to wash large sums of money.
Bowinn Ma
Casinos have always been on the radar for those looking to launder large sums of money. The pattern that emerged from River Rock was that VIP gamblers showed a tendency to walk in with stacks of $20 bills and buy casino chips for large amounts. They would then play at the casino and place bets on their favorite games before returning their chips, cashing out and walking away with fresh and clean $100 bills. This is a favorite way for money launderers to wash their dirty money.
The audit report was released by the Gaming Policy and Enforcement Branch and showed that the majority of VIP gamblers at River Rock were from the real estate industry who ended up spending more than $53 million at the casino. A huge red flag was made by the auditors when they found that housewives and students ranked sixth on the list of most money spent at the casino. The housewives category ended up spending close to $14 million in 2015 while students ended up spending $2.3 million in the same year.
Many of these individuals who claimed to be housewives would regularly bet over $50,000 in a single transaction and 87 percent of these transactions were red flagged. One student in particular caught the attention of the auditors as a total of $819,000 was wagered in 2015. Red River Casino has been under the hammer for not being vigilant and questioning their VIP customers regarding their source of funds.
In a statement, A.G David Eby said
For people who don't have any apparent source of income showing up and playing with large amounts of cash, it seems to me this should have been a red flag. It's incomprehensible to me why that didn't result in further investigative work, and attempts to ensure that people demonstrated where they got the money from.
Eby has promised to continue his crackdown on money laundering at B.C casinos. The A.G has commissioned an independent expert to look into money laundering activities and received confirmation that there is indeed money laundering taking place at other B.C casinos. There are measures being taken to put in place better regulations to stop money laundering and question all patrons about their source of funds.
About the Author
Hi, my name is Marcus Punter and welcome to my website casinositeshelper.com, as a resident of the UK I have spent many years around gambling in various forms (more on this later). I thought I would give you a little insight into why I launched this site and to also give you a little bit of background information into...