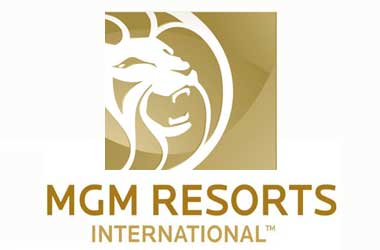 The relationship between MGM Resorts and Springfield legislators is in the balance as the recent developments with the MGM Springfield casino has not gone down well with the Mayor and his representatives.
When the MGM Springfield casino license was approved it was done on the basis of a proposal that outlined plans for an $800 million US casino.
MGM Springfield has now decided to downgrade that proposal in order to cut back on costs and as a result has decided to cut down by as much as 14% on the proposed plan. This new development has upset Springfield legislators who believe that they were promised one thing after approval are being asked to accept something very different.
MGM CEO Jim Murren had earlier played down the downsizing of the Springfield casino and assured Springfield of MGM's commitment to the project. The Mayor of Springfield Domenic Sarno has not been assured by those statements and has now requested for a meeting with the MGM CEO, MGM President and the president of the Springfield casino to discuss the future of the project and Springfield's stance on the proposed 14% cut down.
MGM President Bill Hornbuckle, MGM CEO Jim Murren and Springfield casino president Mike Mathis has acknowledged the meeting by sending in a letter to the Mayor confirming their presence. The top brass of MGM apologized to the Mayor for not being able to work more efficiently with the Springfield team and expressed their regret for cutting back on the project due to construction and overhead costs.
There are many legislators and union representatives who feel let down by MGM's decision to go back on their initial proposal as these representatives supported and voted in favour of MGM's decision to build a $800 million casino in Springfield. One of the biggest concerns for the Mayor and his team is the fact that the 14% downsizing could also reduce the number of employment opportunities in the community.
In a statement, City Council President Mike Fenton said
The decisions the city council, the mayor, and the Mass gaming commission make in the coming weeks will have lasting impacts on our residents and this area of western Massachusetts for generations. As elected officials we need to do what is right, not what is going to ruffle the least amount of political feathers or keep our allies most pleased.
About the Author
Hi, my name is Marcus Punter and welcome to my website casinositeshelper.com, as a resident of the UK I have spent many years around gambling in various forms (more on this later). I thought I would give you a little insight into why I launched this site and to also give you a little bit of background information into...