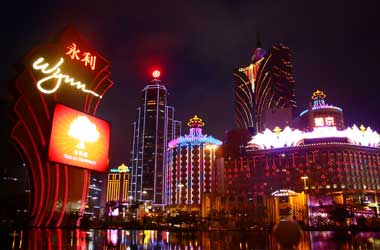 A recent survey involving mainland Chinese citizens has revealed that around 5 percent of those who admitted to gambling in Macau are contributing to nearly 40 percent of the total gambling losses experienced by the people in the study sample.
The survey which was carried out by brokerage firm Sanford C. Bernstein throws light on the habits and preference of those visiting Macau's casinos. The study covered 1,900 residents and focused on mass-market players with annual household income of more than MB120,000 (US$17,328).
According to the report, over two-thirds of the people in the survey had visited Macau in the last two years with around 49 percent having visited in the past 12 months. Of those who said they had visited in the past year, 43 percent said that they had visited more than once and 17 percent said they had visited more than three or more occasions.
With respect to arranging for money to spend at casinos, the survey revealed that the most preferred options were cash (49 percent) using Union Pay automated teller machines (46 percent). Around 20 percent said that they used pawnshops as a source. Only 10 percent admitted to use of junkets as a source of cash for gambling which the brokerage firm said was questionable.
Nearly half of those the survey spoke to had been exposed to some element of marketing that covered either Macau or its casinos. According to the survey, the majority of those who admitted visiting Macau preferred to stay overnight with the length of the stay often increasing. A visit to Macau is often paired with a visit to Hong Kong.
Nearly 5 percent of those who said they had gambled at Macau said that they suffered losses to the extent of more than RMB30,000 per visit with the average amount of loss being RMB62,500 for the group.
The report highlighted that this 5 percent had accounted for nearly 41 percent of the total gambling losses that the group said it was willing to bear. It labelled the group as the higher-end base mass players segment. This statistic correlates with the popular truism in Las Vegas that 20 percent of gamblers generate 80 percent of casino revenue.
Another group accounting for 7 percent of the group reported gaming losses of RMB10,000 to RMB30,000 and have been called higher-end base mass players. The bulk, almost 88 percent of the respondents, were put in the mid- to low-end group which saw gambling losses of RMB10,000 per visit and the average being RMB5,500 per visit.
About the Author
Hi, my name is Marcus Punter and welcome to my website casinositeshelper.com, as a resident of the UK I have spent many years around gambling in various forms (more on this later). I thought I would give you a little insight into why I launched this site and to also give you a little bit of background information into...