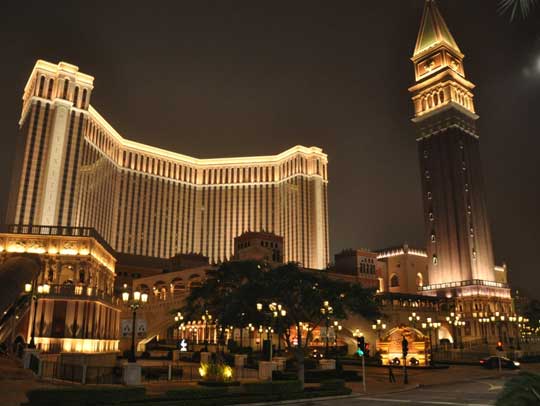 The World Mahjong Limited recently released more information about its qualifier matches for both online and land based matches that will give players the opportunity to take a crack at the World Series of Mahjong 2015 (WSOM).
The company also confirmed that the final of the 2015 WSOM will take place at the popular Venetian Macau Casino between the 5th and 6th of December 2015 at the Milan Ballroom.
The 2015 WSOP is the biggest and most popular Mahjong tournament in the world as it draws some of best players in the world and also has the highest cash prizes on offer when compared to other tournaments around the globe. There are limited spots up for grab at the 2015 WSOM main event and players who would like a crack at the main event have an option of playing online or offline and seeing if they qualify.
The company confirmed the Philippines and Canada as two of the countries where qualifying matches are scheduled to be held. The City of Dreams Casino in Manila's entertainment city will play host for the Philippines leg of the tournament, while the River Rock Casino Resort in Metro Vancouver Canada will play host to the Canadian leg of the tournament. The River Rock Casino Resort has a stellar reputation and was named by Forbes as "One of Eight Casino's Worth Missing Vegas For" and is also a four time winner of the World Luxury Hotel Awards. The qualifying rounds will also take place in a number of different countries including Hong Kong, China, Japan and Australia.
The company has also made provision for players to practice online and also qualify online as World Mahjong Limited is collaborating with PerfectPairs Gaming/GigaFunTown and will be able to offer practice games for free. Online qualifying rounds for the World Series of Mahjong have already started and players who want a crack at the final tournament are encouraged to sign up and play at the earliest.
In a statement, Jim Mehren, President of World Mahjong Limited said
Today marks an important step in our bid to organize the highest-quality mahjong tournament in the world. Over the last three World Series events, we have seen extraordinary mahjong players emerge, with amazing levels of skill and a keen sense of competition. We're grateful for the support of all of our sponsors and partners, and we believe these associations validate the class and grandeur of this World Championship event.
To find out more information or to register online, please go to http://worldmahjong.com/world-series-2015/
About the Author
Hi, my name is Marcus Punter and welcome to my website casinositeshelper.com, as a resident of the UK I have spent many years around gambling in various forms (more on this later). I thought I would give you a little insight into why I launched this site and to also give you a little bit of background information into...