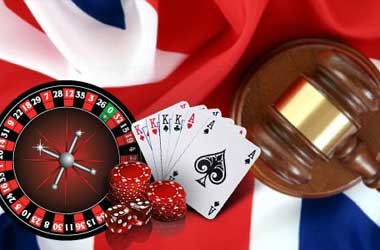 The UK Gambling Commission has issued a stern warning to gaming operators and has made it clear that they are likely to face stringent action if they continue to breach regulations under the new enforcement strategy released by the gaming regulator.
The new policy is expected to hit operators who breach gambling regulations with a range of tough measures including stiff penalties for repeat offenders and removing any delays towards settlement of dues. The Gambling Commission has urged all online gambling companies to familiarize themselves with the new policy changes.
The change in approach has come about after a three-month long consultation process regarding how customer concerns could be addressed.
In a statement Sarah Harrison chief executive, Gambling Commission said
We will use the full range of enforcement powers to ensure operators put customers first and raise standards. The industry can be assured that we will use our powers in a targeted way, and consumers and the public can be assured we will take robust and effective action when gambling companies don't meet their obligations.
Under the new approach, the Gambling Commission will start using time-limited discounts in order to encourage faster settlement of accounts. Harrison noted that the Commission wanted to work with operators who want to raise the standards of operation and has confirmed that the operators who fail their customers repeatedly will see stern action being taken by the regulator.
Brian Chappell, founder of the campaign group Justice4Punters applauded the move adding that regulatory action was welcome as gamblers often struggled to get rightful treatment from gambling companies.
The new policy comes in wake of an earlier decision by the Competition and Markets Authority (CMA) which pointed out that gamblers were being deceived by misrepresenting promotional ads that offered bonuses but put up obstructions if players wanted to withdraw their money. The CMA wanted the gaming regulator to take action against online gambling operators who breached consumer laws.
The Gambling Commission had noted in March this year that the current system followed by gaming companies to address consumers complaints was not working. Consumers found the complaints process difficult to access and time-consuming to use. Additionally the Commission found that there was a need for gambling businesses as well as alternative dispute resolution (ADR) providers to improve their handling of complaints.
The regulator has taken to imposing tougher penalties on online gambling companies in the recent past. BGO Entertainment was fined £300,000 in May this year for repeatedly issuing misleading online advertisements on its own websites as well as through affiliates.
About the Author
Hi, my name is Marcus Punter and welcome to my website casinositeshelper.com, as a resident of the UK I have spent many years around gambling in various forms (more on this later). I thought I would give you a little insight into why I launched this site and to also give you a little bit of background information into...