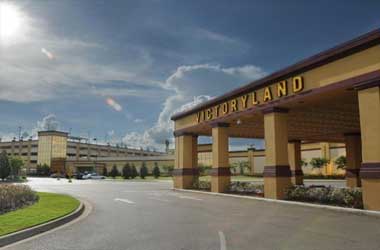 The VictoryLand casino in Shorter, Alabama was forced to close after a raid in 2013 carried out by the state's Attorney General's alleged that the casino was operating gaming machines deemed illegal by the state's laws.
The courts ruled in favour of the casino in 2015 and the casino was expected to open on September 6, 2016 after Tuskegee Mayor Johnny Ford released a statement last week and confirmed the opening date.
However Milton McGregor, the owner of the casino later clarified to local media that the casino was not yet ready for reopening and that the Mayor had got the date wrong. McGregor said that the mix-up regarding the opening had come about due to a miscommunication between the mayor and the Macon County Racing Commission Chairman Luther Curry.
WKRG
Curry had mentioned to Ford that the casino would be ready for reopening by September 6 which Ford took to be the confirmed date.
In a statement, McGregor said,
I'd love to tell everyone that we'll be open by then but in reality, we still have plenty of work to do. No one has been a bigger supporter of us than Johnny Ford, so I know his heart was in the right place – he just got a little excited, I believe. But no harm done.
McGregor said that he was still hiring for the casino and it would take at the minimum three weeks to ensure everything is ready for the relaunch. He added that eagerness of the Mayor to see the resumption of operations at casino was understandable given the extensive job and revenue losses suffered by the city.
McGregor's racetrack and casino had employed close to 2,500 people during its heyday in 2010. He said that the casino had received close to 4,000 applications mostly from Macon County for jobs in his casino. The relaunch has been delayed by repeated snags including legal issues, significant rework of wiring made necessary by damages during the raid and difficulties with gambling machine vendors due to their agreements with the Attorney General's office
McGregor has said that he is not taking into account the proposed legislation pending for discussion that allows his casino and dog track to operate lottery machines, stating that he is not involved and has not had discussions with the lawmakers over the bill. McGregor has indicated that the casino would be reopened soon but avoided giving out a firm date saying that he would announce it publicly once finalized.
About the Author
Hi, my name is Marcus Punter and welcome to my website casinositeshelper.com, as a resident of the UK I have spent many years around gambling in various forms (more on this later). I thought I would give you a little insight into why I launched this site and to also give you a little bit of background information into...