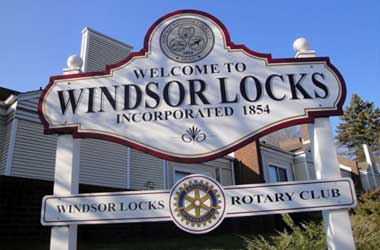 The state of Connecticut decided earlier this year that it was in the state's best interests to license a third casino as the state gaming commission was concerned that the new casinos in Massachusetts could eat into Connecticut's gaming revenue as local gamblers crossed state lines to play at the new casinos in Massachusetts.
The Plainridge Park casino has already opened its doors in Massachusetts and MGM Springfield and Wynn Everett are two more casinos that are currently in their construction phase. Connecticut decided to approve a third casino to be built along the state border and decided to award the license to the Mashantucket Pequot and Mohegan Sun tribes.
There were four separate groups along the state border who sent proposals wanting to host the third casino in Connecticut. Two proposals came in from Windsor Locks, while the other three proposals came in from East Windsor, East Hartford and Hartford. Denise Balboni (R), Michelle Hill (D) and Christopher Kervick (D) are three new Windsor Locks Board of Selectmen who will be responsible for reviewing all the proposals and then making a decision before the 15th of December.
One of the requests have come in from the Connecticut Airport Authority who would like to see the new casino be developed near Bradley International Airport and Sport Tech. In a statement, Kevin A. Dillon, executive director said
The Connecticut Airport Authority is pleased that the Windsor Locks Board of Selectmen voted to further explore the potential for casino development at Bradley. If such a facility will be built in the Greater Hartford area, we believe that Bradley offers a number of unique advantages that could benefit our passengers, the CAA, the Town of Windsor Locks, and the State of Connecticut. We look forward to pursuing this opportunity further.
There is a public hearing scheduled to take place on the 15th of December for Windsor Locks residents who will discuss the pros and cons of opening up their locality for Connecticut's third casino which is expected to bring in as many as 10,000 visitors per day. The new casino will create hundreds of construction jobs and many more permanent jobs once it goes live as well as generate additional revenue for the local community. However, there are some groups that are not in favor of opening up to a third casino as they believe it will have a negative impact on family and society.
The Mashantucket Pequot and Mohegan Sun tribes have made it clear that they want to build a new casino only in a locality that is welcoming. A decision is expected to be made mid-December on the final location for Connecticut's third casino.
About the Author
Hi, my name is Marcus Punter and welcome to my website casinositeshelper.com, as a resident of the UK I have spent many years around gambling in various forms (more on this later). I thought I would give you a little insight into why I launched this site and to also give you a little bit of background information into...