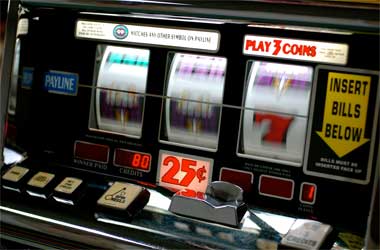 The West Virginia Supreme Court has declared that it is the responsibility of gamblers to know when to stop gambling. The court issued this opinion in response to a certified question from U.S. District Court in Wheeling in context of a lawsuit filed by a widow of a gambling addict who committed suicide after losing millions of dollars in gambling.
Scott Stevens, a resident of Ohio had embezzled over $7 million from his employer and gambled all of it away. He also lost his family's savings and retirement funds due to his gambling addiction, before committing suicide in 2012.
The district court had asked the Supreme Court's opinion on whether the casino and game maker had any obligation with respect to players becoming addicted to gambling as a result of playing their games and using their facilities.
The widow of Scott Stevens, Stacy Stevens blamed Mountaineer Gaming Group and International Game Technology for the death of her husband, stating that they had a duty to intervene in light of the extent of his losses. According to her, those being treated for problem gambling have been proven to have thoughts of suicide and one-sixth of them do actually commit suicide.
According to Mrs. Stevens, video lottery terminals are designed to make players play for longer durations and gambling more quickly. Further casinos provide incentives like complimentary food and other services that encourage players to continue playing for long hours.
In Mrs. Stevens' view, it would have been obvious to the staff at the Mountaineer Casino Racetrack and Resort in Chester, WV that her husband suffered from an addiction but did nothing to stop him but instead offered him incentives to continue playing. She has maintained that terminals should have been loaded with software that automatically lockout players after a certain amount of time or money have been spent. But the Supreme Court has said that the gambling terminals have been allowed by the state for economic benefit after weighing the societal risks.
In a statement, Justice Brent Benjamin said
Video lottery terminals are] for the express purpose of providing an economic boon to the state and its political subdivision in the form of increased public revenues, to the citizenry in the form of enhanced employment opportunities, and to the racetrack industry for the additional benefit of the dependent local economies.
Justice Benjamin said that the matter of problem gambling was a policy issue to be addressed by the Legislature and although there are current remedies available such as an exclusion list they did not stop Steven's from committing suicide.
About the Author
Hi, my name is Marcus Punter and welcome to my website casinositeshelper.com, as a resident of the UK I have spent many years around gambling in various forms (more on this later). I thought I would give you a little insight into why I launched this site and to also give you a little bit of background information into...