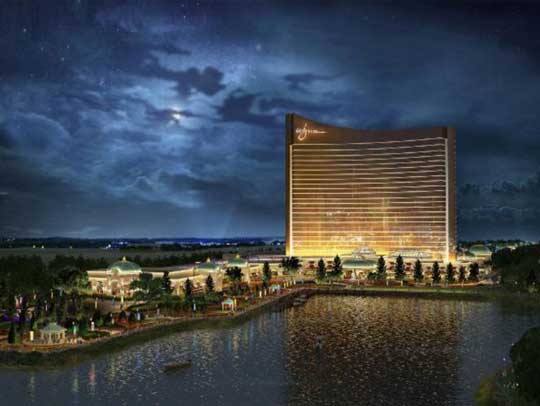 The Wynn Everett casino faced a lot of opposition for close to a year as lawsuits were filed by the City of Boston and Mayor Walsh to prevent Wynn Resorts from constructing its proposed casino in Everett.
The legal battle was intense and played out in the media as billionaire Steve Wynn vowed that Wynn Resorts would not give up on Everett and his persistence was rewarded in August when Wynn Everett was awarded with a crucial environmental permit. Wynn Resorts is now proceeding with the prep work so that construction can begin quickly.
There are quite a few concerns that need to be addressed before construction for the Wynn Everett casino begins and one of the biggest concerns is that there are a total of nine parcels of land situated next to the casino site that need to be demolished for Wynn Everett to be constructed. One of those parcels of land is a McDonald's at 128 Broadway which is owned by franchisee Jeff Brewster.
The McDonald's property covers one acre and according to Everett city officials had been identified back in 2012 as a possible demolition site in order to extend Beacham Street and connect it with Charlton street so that traffic conditions can be approved.
Massachusetts has already made it clear that it supports the $1.7 billion Wynn Everett project and the state Department of Housing and Community Development has already made plans to acquire a number of parcels of land on behalf of the state.
Jeff Brewster released a statement which said:
"We are a proud member of the Everett community. Although I'm getting late notice from the city on this decision and it's an unfortunate situation for us, our goal is to continue serving local customers, families, and employees in the years to come."
If the state does decide to purchase these parcels of land and then turn them over to Wynn Everett it could create a lot of concern within the business community. A Charlestown resident stated that if the state took over these parcels of land and then gave them to Wynn it would send a message to small business owners that Massachusetts that it was high risk to buy a property because the state officials could suddenly make a decision to acquire the property and then hand it over to a bigger enterprise just because it would bring in more revenue for the state.
About the Author
Hi, my name is Marcus Punter and welcome to my website casinositeshelper.com, as a resident of the UK I have spent many years around gambling in various forms (more on this later). I thought I would give you a little insight into why I launched this site and to also give you a little bit of background information into...