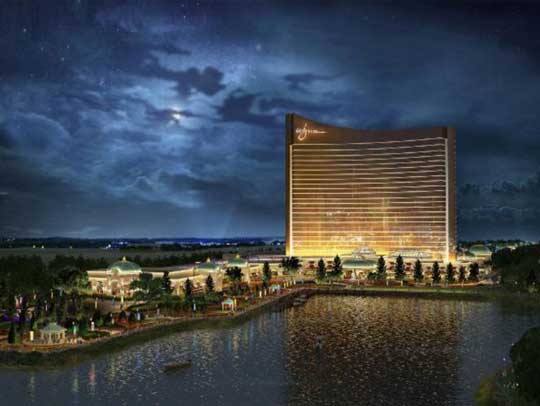 Representatives from Wynn Resorts have made a comprehensive presentation to the Massachusetts Gaming Commission detailing the measures taken by them to mitigate the impact of their proposed $2 billion Wynn Boston Harbor resort casino in the city of Everett.
They presented steps that have been taken to clean-up the site of the proposed casino, to tackle the problem of traffic congestion in the area and to compensate nearby cities for any potential impact from the casino.
Boston Herald
The president of Wynn Everett, Robert DeSalvio has stated that the Wynn Boston Harbor resort will be the largest private development project to be undertaken in the state of Massachusetts. The project will create 4,000 operational jobs and an equal number of union jobs. It is scheduled to generate $660 million annually in fees, taxes, wages and other costs.
DeSalvio said that Wynn has so far developed 20 traffic and environmental plans, totaling more than 10,000 pages which have been reviewed by 20 local organizations, 14 municipalities and 12 state agencies in addition to three federal agencies.
In a statement, Robert DeSalvio said,
When you think about the commitment on behalf of Wynn Resorts for a project of this nature, it really is nothing short of incredible. We feel like we have done the most in depth due diligence environmental filings that any project has ever gone through that we've ever heard of.
He added that this presentation was sufficient to settle any persisting questions regarding the company's efforts towards mitigating the effects of the project.
DeSalvio specifically highlighted the company's efforts on the remediation of the site on which the casino is planned. The site which is located on the banks of the Mystic River had a Monsanto chemical manufacturing factory earlier, causing it to be heavily polluted. Wynn is expected to spend almost $30 million to clear the area of toxins.
Wynn Resorts will be additionally funding close to $266 million for improvements in road infrastructure and traffic management. Community and mitigation payouts are expected to be almost $1 billion spread over a period of 15 years.
The state's Gaming Commission has planned a hearing on March 29 to receive feedback from the public on its Section 61 findings, which discusses the potential damage from the casino project to the environment and the steps that needed to be taken to manage any damage. The draft copy of the findings shows that the commission has backed Wynn's efforts, saying that all possible measures have been taken to avoid or reduce impact to the
environment.
About the Author
Hi, my name is Marcus Punter and welcome to my website casinositeshelper.com, as a resident of the UK I have spent many years around gambling in various forms (more on this later). I thought I would give you a little insight into why I launched this site and to also give you a little bit of background information into...