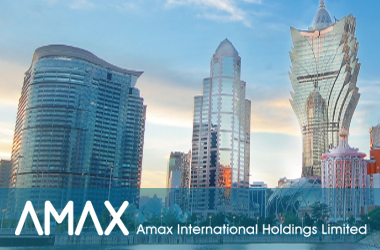 A Hong Kong–listed gaming investor firm called Amax International Holdings Ltd announced that it is in talks to gain exclusive operating rights to a VIP room in a Cambodian casino. The name of the casino has not been disclosed as of now.
The agreement gives Amax International the right to receive a fixed monthly fee for a period of two year. The company has not released any specific details regarding the agreement except to say that the VIP room features 13 baccarat tables and is owned by a Mainland Chinese national.
In a filing made with the Hong Kong Stock Exchange, Amax International said that the non-binding agreement would help it diversify income and expand its operations. The firm has been granted an exclusive negotiating period lasting until October 30. The conditions listed for the successful completion of the deal include: a full due diligence, endorsement from Cambodian lawyers on legality of the property and the operating rights, along with verified presence of an effective anti-money laundering program in line with regulations prevalent in Cambodia.
A recent report from the United States' Department of State noted that some Cambodian industry sectors like gaming and real estate were currently either under-regulated or not regulated at all.
In another stock exchange filing, Amax International stated that it has asked a Macau court for its current chairman and chief executive Ng Man Sun to be appointed as an administrator for Greek Mythology (Macau) Entertainment Group Corp Ltd, which is one of the group's associate companies. The company said that the appointment would grant the executive necessary access to the books of Greek Mythology.
Amax International is said to control nearly 25 percent of Greek Mythology. Greek Mythology earlier operated the gaming facility known as Casino Greek Mythology in Taipa, Macau under a SJM Holdings Ltd gaming license.
The casino was closed on orders from the Gaming Inspection and Coordination Bureau of Macau on December 31, 2015 on the basis of a request sent in by SJM Holdings. At that point in time, SJM Holdings' chief executive, Ambrose So Shu Fai had said that the closure was done in order to carry out renovations. The operator is said to have subsequently returned the operating license to the city's authorities, stating that it was not possible to complete the necessary renovation.
About the Author
Hi, my name is Marcus Punter and welcome to my website casinositeshelper.com, as a resident of the UK I have spent many years around gambling in various forms (more on this later). I thought I would give you a little insight into why I launched this site and to also give you a little bit of background information into...