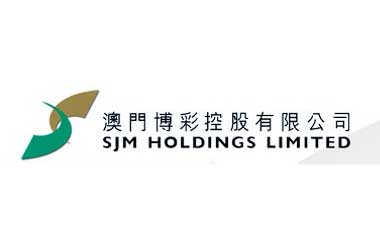 SJM Holdings, one of the major casino operators in Macau is retaining its bonus scheme in 2016 according to an internal communication to its employees as reported by labor activist group Forefront of Macao Gaming. This is despite the decline in its overall gaming revenue and market predictions by gaming analysts that Macau's gambling industry will continue to decline in 2016.
Gambling revenues in Macau has dropped by 34.3 percent to MOP 230.84 billion in 2015 according to Gaming Inspection and Coordination Bureau, the city's gaming regulator.
Monthly revenues have been declining steadily year-on-year since June 2014 and Macau's casinos have reported losses in excess of $130 billion in 2015.
SJM Holdings has suffered the most in the recent meltdown, losing 78 percent of its market value over the previous two years. Its stock price in Hong Kong trading has dropped by 55 percent on year-on-year basis. And its revenues has declined by 37.7 percent from same period previous year to HKD 11.4 billion (US$1.47 billion).
The casino operator had declared in 2014 that it would continue with its bonus scheme, labelled by it as "living subsidy," until 2020. Called "new year subsidy" and "summer subsidy", the annual bonus was decided to be paid out twice, in January and July respectively after a protest by employees earlier.
SJM Holdings released an internal memo which confirmed that under the scheme an annual bonus equaling two months of salary would be given to employees earning up to US$ 2505 or MOP 20000 per month. Those with salaries above this amount would receive an annual bonus equivalent to 1.5 times their monthly salary or MOP 40,000, whichever is higher.
Employees working for SJM Holdings for less than a year would be also entitled to the bonus although paid pro-rata as per their service tenure with the company. The first instalment for the year was paid in January, and the second is due on July 1.
The internal memo however did not specify if employee salaries would be increased in 2016. SJM Holdings had offered a 5 percent pay hike to employees in addition to its bonus scheme in 2015. The Macau government has already announced a 2.5 percent pay rise for the public sector employees. This is however below the present inflation rate which is between 4 -5 percent. Other casino operators in Macau are yet to announce salary hikes for 2016.
Market analysts have indicated that in a deteriorating market labor costs could possibly weigh heavily on the operators' margins as they struggle to find new ways to tackle declining revenues.
About the Author
Hi, my name is Marcus Punter and welcome to my website casinositeshelper.com, as a resident of the UK I have spent many years around gambling in various forms (more on this later). I thought I would give you a little insight into why I launched this site and to also give you a little bit of background information into...