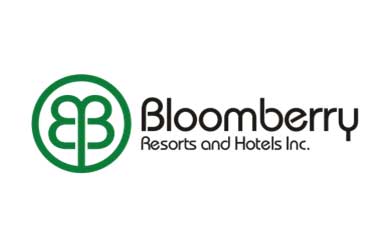 Casino mogul Enrique Razon who is the chairman and founder of Philippine casino operator Bloomberry Resorts Corp has said that he is continuing with his plans to build a large casino resort in Manila even though newly elected Philippine President Rodrigo Duterte's has launched a campaign to targeting the e-gambling operators in the country.
Razon is planning to build the company's second casino in the country and will invest around $418 million to develop the casino resort which will be in Quezon City near Manila. Construction is set to begin next year and will be completed in 2019. President Duterte has initiated a country-wide campaign against electronic gaming parlors and shutdown PhilWeb Corp, the biggest e-bingo and e-games operator in the Philippines.
However Razon believes that the move to ban e-gaming parlours from operating in the Philippines will end up benefiting the brick and mortar casino industry in the country.
In a statement Razon said,
I think cracking down on this, looking at it from our perspective, helps the licensed casinos.
Bloomberry's first casino in the country is the Solaire Resort and Casino located within Entertainment City in Manila Bay. The company stated that the Solaire casino is currently operating at full capacity and hence there was need to build a second facility. Razon said that the casino has seen an uptick in Chinese visitors after Duterte's efforts towards easing relations between the two countries have started to pay off.
Manila is seeking to become Asia's gambling hotspot in the wake of Macau losing its sheen as a result of the Chinese government's anti-corruption campaign deterring high-rollers from Macau's casinos. According to Razon, the Solarie attracts maximum visitors from China and South Korea and Duterte's plans to upgrade the airport and improve roads in the area is expected to further benefit the casino.
Jonathan Ravelas, chief market strategist at BDO Unibank Inc. said that Razon was basing his strategy on Duterte's intention to beef up the infrastructure in the country, which is pivotal for growth in tourism.
Government data has shown that tourist arrivals to the country went up by 14 percent reaching 2.98 million in the first six months of 2016 over the previous year, with the three largest sources being China, U.S. and South Korea. Bloomberry's gross gaming revenues grew by 17 percent in the first six months of the year over previous year, with the group posting profits after a loss last year.
Razon is now choosing to focus on domestic markets after his attempts to enter foreign markets has borne fruit. Blomberry dropped plans for acquiring a gaming license in Cyprus and dropped investment plans for a casino in South Korea.
About the Author
Hi, my name is Marcus Punter and welcome to my website casinositeshelper.com, as a resident of the UK I have spent many years around gambling in various forms (more on this later). I thought I would give you a little insight into why I launched this site and to also give you a little bit of background information into...