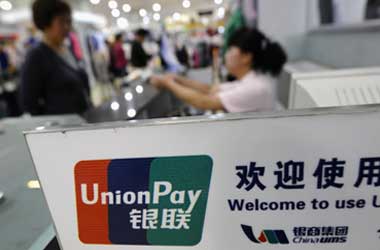 Share prices of casino stocks dropped in Australia, Hong Kong and the U.S. after news broke last week that the Chinese government was planning to reduce the limit of per day withdrawals from UnionPay ATMs in Macau.
The daily limit is to be halved to 5,000 patacas ($626). The change which came into effect last week continues the government's crackdown on gamblers moving cash to Macau.
The news triggered a drop of 8 percent in share prices of Crown Resorts Ltd. In the United States, the share price of Wynn Resorts Ltd. dropped by 12 percent while Las Vegas Sands Corp saw a drop of 13 percent. MGM Resorts International stock declined by 4.3 percent and Macau operator Melco Crown Entertainment Ltd plummeted by 14 percent China has been tightening capital control regulations as the yuan depreciates in value.
Over the past few months among other things, foreign acquisitions have been put on hold and additional regulatory scrutiny of deals that shift yuan to foreign markets have been introduced according to industry sources.
Macau in the meanwhile has seen a revival with gross gambling revenue rising for the fourth straight month in November, after nearly two years of decline. Vitaly Umansky a Hong Kong-based analyst at Sanford C. Bernstein &Co, said that several individuals use hundreds of ATM cards to withdraw cash and provide it to junket agents and premium mass players on requirement, which is where the impact would be seen. Umansky pointed out that nearly 50 percent of those visiting Macau use UnionPay ATM withdrawals as a source of funds.
Media reports are stating that the latest move is in line with the government's recent decision to scrutinize the use of UnionPay cards. Authorities recently put UnionPay cards under the scanner as they were being used illegally for transferring money out of China. So far the authorities have banned the use of UnionPay cards in pawnshops & jewelry shops located on casino floors and for buying insurance in Hong Kong.
In a statement, DS Kim, an analyst at JPMorgan Chase & Co. said,
Assuming it's true, we cautiously view the news as arguably 'sending a message' to safeguard against potential capital outflow abuses, amidst the continued decline in China's foreign exchange reserves. We note that this would be the first capital control measure that directly targets Macau, hence may be viewed as a meaningful signal.
MGM Resorts International Chief Executive Officer Jim Murren said that while revenue might be hit due to the new rule, Macau continues to have strong long-term prospects.
About the Author
Hi, my name is Marcus Punter and welcome to my website casinositeshelper.com, as a resident of the UK I have spent many years around gambling in various forms (more on this later). I thought I would give you a little insight into why I launched this site and to also give you a little bit of background information into...