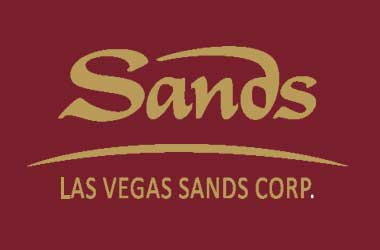 Casino giant Las Vegas Sands Corp. has entered into an agreement with U.S. Department of Justice (DOJ) to settle charges made against it for violating provisions of the U.S. Foreign Corrupt Practices Act (FCPA).
Under the settlement, Las Vegas Sands will pay $6.96 million as criminal penalty for having hired a consultant to help it carry out its business in Macau and Mainland China. The FCPA prohibits companies and their executives from attempting to influence officials from foreign governments through bribery. The charges against the company include failure to have appropriate internal accounting controls for ensuring legality of payments made.
Las Vegas Sands has admitted to having made payments from 2006 through to 2009 without any legitimate reason. The DOJ investigation found that Sands through its subsidiary Sands China had transferred around $60 million to the consultant in question for improving its business prospects in Asian markets. It additionally paid out $5.8 million without any clear business purpose notified for the payment.
Investigators believe that the payment was made to conceal the company's attempt to buy a Chinese basketball team. The Chinese Basketball Association disallows gambling companies to own teams. According to the DOJ, the consultant portrayed himself as a former People's Republic of China government official and highlighted his ties with current government officials.The DOJ has said in its report that the company continued to make payments to the consultant despite warnings from an external auditor as well as its own finance staff that the payments had not been accounted for.
The settlement with DOJ involves a non-prosecution agreement that requires the company to cooperate with the agency regarding all investigations related to the charges. The DOJ has also stated that Sands has no longer any relationship with any of those involved.
In a statement Las Vegas Sands said,
The company is pleased that its cooperation and long-term commitment to compliance were recognized in reaching this resolution.We are equally pleased that all inquiries related to these issues have now been completely resolved.
The investigations have its origins in the allegations made by the former Sands China CEO Steven Jacobs who was fired in 2010. He subsequently sued the company for wrongful dismissal.
Sheldon Adelson chairman of Las Vegas Sands said that Jacobs was fired for incompetence but Jacobs has alleged that he was fired for whistle blowing and bringing to light the company's wrongful practices. The case with Jacobs was settled in May 2016 for an undisclosed amount.
About the Author
Hi, my name is Marcus Punter and welcome to my website casinositeshelper.com, as a resident of the UK I have spent many years around gambling in various forms (more on this later). I thought I would give you a little insight into why I launched this site and to also give you a little bit of background information into...