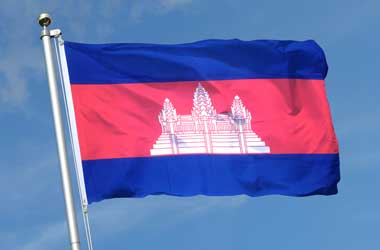 Key officials from Cambodian government met with several representatives from Cambodia's gaming companies last week to discuss a new gaming bill to regulate the country's casino industry according to local media reports.
Two ministers, the minister of Interior, Sar Kheng, and the minister of Economy and Finance Aun Pormoniroth, conducted the meetings with over 100 senior leaders from the gaming industry. The bill has been under review since 2014 as the government intends to revise the laws in a bid to attract large international operators and foreign investment in to the country.
One of the changes that is expected to be made is with the tax rate that casinos will have to pay. So far however no details have been shared regarding new tax rates for the industry according to the Khymer times. A Gaming Management Committee (GMC) is likely to be set up to oversee the functioning of the industry. It will monitor the financial operations of the casino companies and safeguard against money laundering.
Market analysts welcomed the forward movement. In a statement, Grant Govertsen, Union Gaming Securities Asia Ltd analyst said,
We are excited about the implementation of the bill as it will introduce a proper regulatory framework to Cambodian gaming. This should enhance valuation as regulated businesses are typically more valuable. It also paves the way for greater commercial and financial support from institutions that have historically shied away from Cambodia due to a lack of regulations.
The report did not indicate if there is likely to be any change in the current rule prohibiting locals from entering casinos in Cambodia under the new legal framework. The bill will however formalize NagaCorp Ltd's exclusivity deal that allows it a monopoly until 2035 for a 200-kilometre area surrounding its flagship casino NagaWorld located in Cambodia's capital city of Phnom Penh. The facility's license is set to run till 2065. One of representatives to have met with government officials is said to be Tim McNally, chairman of NagaCorp.
There are currently 69 casinos operational in Cambodia. Many of them are located along the border with countries that forbid gaming. A significant portion operate in Poipet, an area that borders Thailand where gambling is banned.
According to data released last week by the Ministry of Economy and Finance, tax receipt from all Cambodian casinos has risen by 35.5 percent year-on- year in the first nine months of this year. Govertsen said that although no tax rate has been announced, the expectation is that it would be a modest rate. Analysts are expecting it to be in the range of 4-5 percent of gambling revenue.
About the Author
Hi, my name is Marcus Punter and welcome to my website casinositeshelper.com, as a resident of the UK I have spent many years around gambling in various forms (more on this later). I thought I would give you a little insight into why I launched this site and to also give you a little bit of background information into...