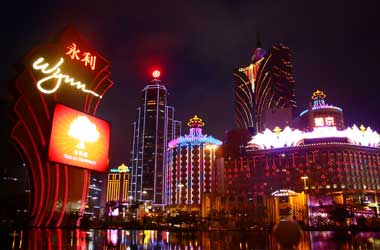 The slowdown in Macau's casino industry has hit the VIP gambling segment the hardest. According to Kwok Chi Chung, president of the Association of Gaming and Entertainment Promoters, the number of VIP gaming rooms in Macau has reeled under this impact and have been reduced from 146 to just 100 in 2016.
Macau's VIP gaming rooms depend heavily on junket operators to bring in these VIP players mostly from Mainland China. The ongoing anti-corruption campaign in China has resulted in a sharp decline of VIP gamblers from the Mainland, impacting junket operations. The number of licensed junket operators has fallen significantly in the last couple of years. The last official record last published in July 2015 show 182 junket promoters operational, down from 210-plus operators in January 2014. This decline is being attributed to losses from bad debts as many VIP gamblers are no longer able to pay back their losses and also due to embezzlement.
In a statement, Spectrum Gaming Group LLC, a research and consulting firm said,
Junkets and VIP room operators in Macau will be under increased revenue pressure until they change their business model and comply with [mainland China] laws and procedures for high-value patron play.
There have been a number of recent cases of fraud and embezzlement by junket operators who have done more damage to the already tarnished image of Macau's gambling industry.
Junket operator Dore Entertainment Co. Ltd. has incurred a loss of more than HK$500 million due the alleged capital theft by an employee. Another case that has come to light recently involved Casino L'Arc Macau, in which a 'senior member of staff' who worked in the casino's junket operations has allegedly embezzled HK$99.7 million ($12.5 million).
According to Kwok, these cases have prompted investors to withdraw funds, leading to further closures. Brokerage firm Sanford C. Bernstein Co. has predicted that that such fraud cases are likely to speed up the government's plans to increase regulation of the junket operations that could further impact junket revenues.
Recent statements by the new director of the Gaming Inspection and Coordination Bureau (DICJ) Paulo Martins Chan indicate that governmental regulation is likely to happen soon. In a meeting with the Macau Gaming and Entertainment Promoters Association, Chan stated that the government was pursuing stricter requirements for licensing junket operations as a part of improving the legal framework for gaming in Macau.
The Secretary for Economy and Finance, Lionel Leong Vai Tac has however assured junket and casino operators that they would have a say in fixing these new regulations "ensuring that Macau gaming's public profile remained healthy."
About the Author
Hi, my name is Marcus Punter and welcome to my website casinositeshelper.com, as a resident of the UK I have spent many years around gambling in various forms (more on this later). I thought I would give you a little insight into why I launched this site and to also give you a little bit of background information into...