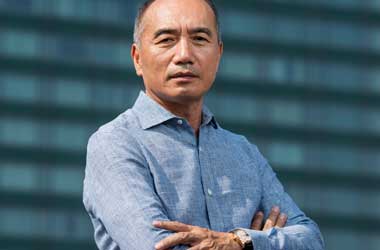 Representatives of Macau's VIP gaming sector have discussed the setting up of a centralized credit database to capture details of credit extended to VIP players by the beginning of 2017 Speaking at a panel discussion at the Macao Gaming Show 2016, Kwok Chi Chung, the president of the Association of Gaming and Entertainment Promoters said his organization is likely have a database ready by January 2017.
The database will have details of credit extended to individuals by various junket operators.
CalvinAyre.com
Kwok said that the database would be limited to those operators who are members of the association. He also assured that the information collection process would be in line with the prevalent data laws.
In a statement Kwok said,
We have the content of our markers [credit notes] approved by the government, whereby we'll add a disclaimer stating that the borrower has to agree to have his or her credit history saved in our database. This database is only meant for our members' reference. This does fit the personal data protection practice [of Macau]
Previously VIP promoters were unwilling to share details of their customers fearing poaching by other operators. This however resulted in gamblers getting massive lines of credit from several junkets, some of whom failed to repay their debts Kwok said that this initiative would help the industry to identify players having bad credit. He added that the association was still studying if the database could be linked similar credit information entities overseas.
According Kwok and another panelist Charlie Choi Kei Ian, the president of a second trade group known as the Macau Gaming Information Association, Macau's VIP gaming business was finally seeing stabilization after more than two years of constant decline. The VIP segment still contributes to almost 50 percent of Macau's gaming revenue. The panellists were also happy over Macau's government move to tighten financial regulation of junkets was a positive decision.
The six major gaming operators in Macau were recently cautioned by Macau's gaming regulator after 18 Crown employees were arrested in Mainland China for violating gambling laws. Mr U, chairman of Macau VIP clubs which goes under the brand of CCUE addressed these concerns and said that they took place because the employees were being aggressive in their marketing to wealthy Chinese in the Mainland.
According to him, junkets are still operational within China but they were more subtle in their tactics to attract gamblers overseas. Mr. U said that the junkets usually operated under the guise of travel agencies and have very few employees.
About the Author
Hi, my name is Marcus Punter and welcome to my website casinositeshelper.com, as a resident of the UK I have spent many years around gambling in various forms (more on this later). I thought I would give you a little insight into why I launched this site and to also give you a little bit of background information into...