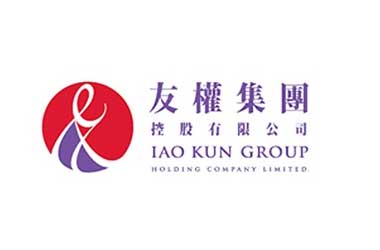 Macau-based VIP gambling room promoter Iao Kun Group Holding Co Ltd has announced that it is undertaking a strategic review of its gaming room operations in light of Macau's struggling VIP gaming segment.
In a statement Lam Man Pou, chairman of Iao Kun, said
Given the lack of recovery in the VIP market in Macau and our expectations that this will continue for the foreseeable future, we are currently reviewing our overall operations in Macau in order to ensure their sustainability.
Lam added that the company will be taking necessary actions to ensure capital preservation and improvement of its earnings per share.
The company announced that it had closed its VIP gaming room at Sands Cotai from August 31 in order to cut costs. It has also ceased its partnership with King's Gaming Promotion Ltd for operations related to the VIP rooms, citing that the current rolling chip turnover volume did not warrant the operation of five gaming rooms. The company said that closure of the gaming rooms could result in savings of up to US$750,000.
The company has indicated that it might close one or two more rooms after the review in order to improve its functioning. It will be however continue supporting the operations for four other VIP gaming facilities within Macau casinos which are at the Galaxy Macau, StarWorld, Le Royal Arc and City of Dreams Macau.
Iao Kun has registered a rolling chip turnover of $2.30 billion in the first seven months of this year, which is a decline of 47 percent year-on- year. For the same period in 2015, the firm reported $4.36 billion as average roll.
The VIP segment has been severely hit by the downturn in Macau's casino industry brought on by the anti-corruption crackdown and so far there has been very little sign of improvement. Brokerage firm Union Gaming Securities Asia Ltd has said that the actual VIP revenue was worse than what was being reported by Macau's regulator, the Gaming Inspection and Coordination Bureau (DICJ).
Analyst Grant Govertsen said that the Macau's VIP market was declining by over 21 percent and not 16 percent as being reported by DICJ. He believes the differences are caused due to a discrepancy in reporting methodologies adopted by different casinos. Junket operators have been bearing the brunt with many shutting down operations during the past two years. Larger junkets have taken steps to diversify in order protect their revenue.
Iao Kun stated earlier this year it was intending to acquire a casino in South Korea, which is the Jeju Sun Hotel and Casino situated on the Jeju Island and has also initiated trial operations in two Australian casinos as it seeks to build its presence outside of Macau.
About the Author
Hi, my name is Marcus Punter and welcome to my website casinositeshelper.com, as a resident of the UK I have spent many years around gambling in various forms (more on this later). I thought I would give you a little insight into why I launched this site and to also give you a little bit of background information into...